Would you rather have one blockbuster celebrity endorse your brand or the lady who chairs the parent-action committee at the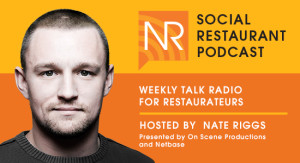 neighborhood grade school?
In recent years, restaurant marketing teams have become obsessed with the idea of reaching online influencers with promotions, announcements and other messages.
I do believe that in the right time and place, each of these tactics can be a valuable component in a larger restaurant marketing strategy. But do restaurants and retail marketers have more to gain by focusing their efforts the folks who are already excited about, and willing to recommend their brand to their friends?
In episode #002 of the Social Restaurant Podcast, I talk with two marketers who are already helping brands to identify and activate armies of brand advocates.
Rob Fuggetta is the CEO of Zuberance, an Advocate marketing company that manages and powers ongoing Advocate marketing programs for leading consumer and business brands. He's also the author of Brand Advocates: Turning Enthusiastic Customers into a Powerful Marketing Force.
Chelsea Hickey is the Digital Marketing Manager of Zuberance. She joined after using the software to build a database of brand advocates that helped to expand the loyalty program for Rubio's, a fast-casual concept with more than 200 locations.
Go ahead, turn up the speakers, click play and listening to episode #002 of the Social Restaurant Podcast.
What You'll Learn During The Interview
The difference between advocacy and influence.
Why customer advocates are more trusted than bloggers and other influencers.
The ultimate question you should ask to identify your brand advocates.
The tools you can provide to your advocates to empower them to be content creators, marketers and salespeople for your brand.
Recommendations for younger brands to leverage armies of brand advocates.
Listen Now
[Tweet ""Some advocates will tattoo your logo to their shoulder." - @robfuggetta"]
Additional Show Resources and Notes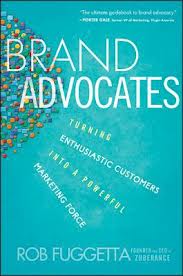 In the show, Rob summarizes Brand Advocates: Turning Enthusiastic Customers into a Powerful Marketing Force as a marketer's "blueprint for how to turn superfans into brand advocates." Learn more about the book here.
I quote Rob in a Forbes article titled "Social Media Marketing: How to Turn Satisfied Customers Into Brand Advocates." My favorite quote of his is "Highly-satisfied customers are a secret marketing weapons for companies whether they are retailers, manufactures or in the service industry. Play it right and these brand advocates will create a highly-quality content for you in a variety of different ways without being paid."
One of the main concepts in this podcast, is the idea that people are more likely to be influenced by their friends message than a brands. According to this Nielsen study about 90% of people trust their friends when it comes to recommendations compare to 20% who trust bloggers.
We look into Rubio's "Do you Remember Having Your First Original Fish Taco" case study, where brand advocates can share their fish taco stories. Thanks to the Zuberance platform, today, Rubio's has generated over 15 thousand stories from an army of over 65 thousand highly loyal and enthusiastic Rubio's customers.
Do you know your organization's Net Promoter Score? Check out The Net Promoter Community's tools on tips to calculating your score.
Like Us Facebook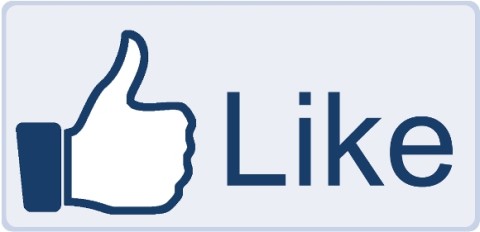 If you like what you are listening too on the Social Restaurant Podcast, why not head over to our official SRP Facebook page and like is there too.
Our Facebook fans will get continuously receive special insider tips, show supplemental materials and the chance to have back channel conversations with Nate, show guests and content sponsors.