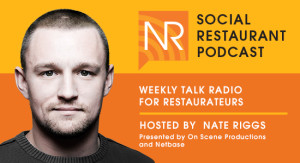 Did you know every star on a Yelp review leads to a 5-9% increase in revenue for restaurants?
One of the most useful tools you can utilize is Yelp for restaurants, and your guest this week will attest to how it can affects your reputation.
In episode #045 of the Social Restaurant Podcast, I welcome Chris Tomasso, Chief Marketing Officer at First Watch.
First Watch has experienced an increase in same store sales 29 out of the last 30 years. How do they do it?
Yelp reviews are a large part of their business model. First Watch allows users to decide to review on their own without nudging or reminders, and they reply to nearly every review personally.
You'll want to hear Chris talk more about Yelp for restaurants, company culture and First Watch's many successes.
Go ahead, turn up the speakers, click play and listen to episode #045 of the Social Restaurant Podcast!
What You'll Learn During the Interview
How breakfast has been profitable for First Watch
Why it's important to invest in your company culture
How First Watch incorporates word of mouth marketing
Chris' take on technology in the restaurant business
How Yelp reviews can be a tool for your restaurant
Call for Sponsor
The Social Restaurant Podcast is looking for new sponsors! Interested in getting the name of your company out to the listeners of the hottest podcast in the restaurant industry? Averaging 200-300 listeners per episode, as a June 2014, the Social Restaurant Podcast has been downloaded more than 8200 times. Contact me at nate@nateriggs.com for more information.
Listen Now
[Tweet ""First Watch grew and succeeded on word of mouth before it was digital."-Chris Tomasso"]

Leave Us a Voicemail
Did something from the show strike a chord with you?
Go ahead and use our Speakpipe widget to leave the producers a voicemail with your comments! We'll try to feature it on next week's show!

Additional Show Resources and Notes
This week's restaurant news is all about portion sizes following a Business Insider article. The article stated that large portion sizes hurt restaurants in that they can leave a bad memory the last few bites, leading you to not want to eat that particular food again. What's your take?
In Yelp news, try out the Monocle feature if you haven't yet. An augmented reality portion of the Yelp app, Monocle allows you to see what is around you by physically holding your phone up and panning the area.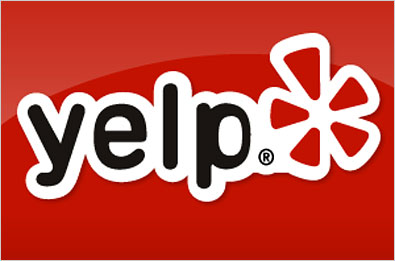 If you're interesting in learning more about some of the crazy Yelp facts we introduced the show with, make sure to download the Yelp Fact Sheet.
Like Us On Facebook
If you like what you are listening to on the Social Restaurant Podcast, why not head over to our official SRP Facebook page and like is there too.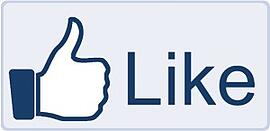 Our Facebook fans will get continuously receive special insider tips, show supplemental materials and the chance to have back channel conversations with Nate, show guests and content sponsors.