By now, most people have heard about Facebook's intent to acquire WhatsApp Messenger, an early stage Silicon Valley startup that develops and markets a cross-platform instant messaging service that you can download on your smartphone.
In February, Facebook announced intent to purchase the app for $19 billion in cash and equity. The expensive price paid demonstrates Facebook's desire to become a major player in the messaging market, especially because Whatsapp gains millions of new users a day and is on track to hit one billion customers in August 2015.
It's rumored that Facebook purchased Whatsapp for several reasons. First, the acquisition provides direction that is expected to propel the social networking giant forward. It also allows Facebook to capitalize on the global leader in data-driven messaging, and hopefully spur international growth for both companies. It's also reasonable to consider that an acquisition of Whatsapp eliminates competition for adoption with Facebook Messenger.
What is Whatsapp?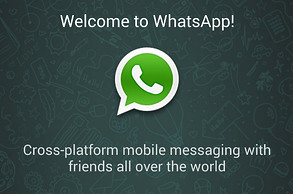 It's a cross-platform mobile messaging app that allows users to send unlimited text, video, and audio media messages through existing data plans, without paying for SMS.
Created by two former Yahoo! employees, Whatsapp adopts content marketing principles and focuses not on pushing content to users through ads, but on pulling users in by offering a better overall experience. It engages engineers in fixing bugs and adding features to improve the application, isn't interested in collecting any user data, and even maintains a blog to foster relationships and communication with its 450 million customers.
Whatsapp Data Security
Whatsapp founders view data collection and monitoring as a violation of consumer privacy and correlate it with the fear and oppression experienced by Ukrainian citizens who had communications tapped by the KGB. Not collecting user data is as fundamental a piece of their mission and vision as bringing rich, reliable cross-platform messaging to users worldwide.
Recently, rumors have speculated that acquisition by Facebook would cause Whatsapp to abandon its data security policies and begin collecting and storing user information. Reports that the app had already begun to experience major privacy issues when users switched phone numbers also did not inspire consumer confidence.
In response, co-founder Jan Koum spoke directly to the public through a blog post yesterday, promising that "If partnering with Facebook meant that we had to change our values, we wouldn't have done it...Our future partnership...will not compromise the vision that brought us to this point."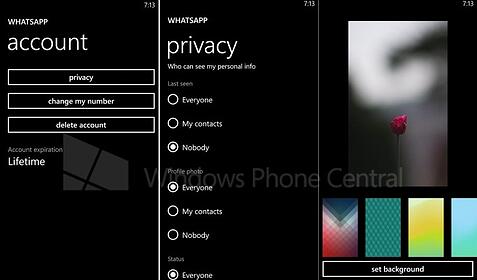 New privacy and data security controls recently put in place by Whatsapp include easier access to privacy settings, the ability to hide profile photos from public view, easier time stamp and user blocking controls, and more transparency surrounding chat history backups. Company officials have also promised to address security concerns as they occur, and have reaffirmed their commitment to putting customers at the heart of operations and respecting and protecting their preferences.
The Link to YOU
Whatsapp has one of the most successful startup success stories today. Through its commitment to doing things differently, the company differentiated itself from other messaging applications and developed a loyal, global customer base that made Facebook take notice. So how could you leverage Whatsapp in your personal and professional life?
Take advantage of Whatsapp's current "1 year free" promotion. Use the app to save on potential SMS messaging costs and seamlessly communicate with users across media types and mobile platforms. After your first year, the cost is just 99 cents annually.
Make use of the app's Broadcast Lists to easily send messages to groups of contacts, including family, friends, and colleagues, both nationally and across the globe.
Take comfort in Whatsapp data security policies and know that your information will not be tracked or stored, even when utilized in conjunction with Facebook. Allow yourself to feel safe speaking about important topics and issues within the framework of the application.
With Whatsapps' rapid growth rate and high-profile relationship with social powerhouse Facebook, we will inevitably continue to hear about the companies' activities.
To become part of the story, download Whatsapp for free and let us know your thoughts by leaving us a comment below!