Twitter is chugging through updates like the Energizer bunny! If you're one of the lucky ones whose Twitter profile has been rolled over by the new redesign, you may have found a few familiar features.
Like a sports organization developing new initiatives to draw the attention of casual fans, it appears that Twitter's new design is aimed at making the platform more accessible to casual users.
What changed and what are the implications of this redesign?
Let's take a look!
So, What Exactly IS New?
Get ready to explore and love or hate these new features!
Here's a list of what's changed for the new Twitter profile design:
Full-width header image: a la Facebook's cover photo
Slightly isolated tweets: unlike the old setup, tweets will now be spaced out in your timeline with a small gap between each tweet.
Filtered tweets: you can now choose what you want to see: all tweets, tweets with photos and videos only, or just tweets and replies.
Pinned tweets: a la Facebook's pinned post
Larger text for popular tweets: the more favorites, retweets, and replies a tweet has, the larger its text appears in a user's timeline.
With so many changes, there must've been many discussions deciding why each change was deemed necessary. So, what were those conversations behind the new Twitter profile design?
The Thoughts Behind the Redesign
"When you look at the old profile, it's basically a glorified stream with a header on top," says Dave Bellona, the Twitter designer who led the project. With the slightly isolated tweets in a timeline, it appears that Twitter strove for easier readability from the barrage of tweets of yore.
In fulfillment of one of Twitter's goals, this new design caters to both the old and new schools of users on the site.
"For some people, it's all about that real-time newsfeed," Bellona says. But for others? "It's just like, 'I want to see what a celebrity is up to.' Both should be really great. And that's where we took a big step forward."
How the Design Will Affect Profile Readability
[Tweet "Reading tweets is like peeing in that it is very, very hard to stop once you start."]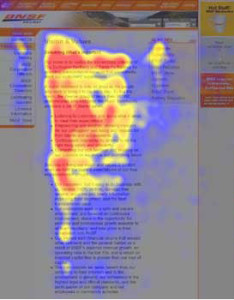 In the digital age, users read in an F-pattern. With pinned tweets, larger text for popular tweets, and a slightly isolated format, the new Twitter profile design optimizes a user's ease of reading.
It can be said that the new Twitter profile design is less visually cumbersome for all users. Based on human eye movements while reading, scanning timelines on profile pages is now much easier. When scrolling through a user's profile page, you'll now easily find the most popular, most engaging tweets they sent. Wouldn't it be great if books you had to study in high school were constructed this way with important phrases and summary points written larger?
Type size influences viewing behavior. By changing the size of the font of the most engaging tweets in a timeline, Twitter is changing how people look at profiles.
Your Thoughts on the New Twitter Profile Design
Do these changes affect all users equally? Are "tenured" users' desires being met, or is this solely done to attract new users to the site?
With its Facebook-esque look, is the new Twitter profile design a blatant grab at Facebook's demographic? Will moms and grandmas really ever be on the site?