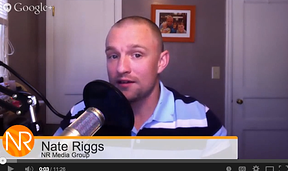 This week, Brandon and I are back with episode 004 of This Week in Restaurant Technologies.
How do you get the news these days? Do you read the morning paper? Email newsletters? What about Twitter or other social media sites?
This Week in Restaurant Technologies: Social News and Online Ordering
In this week's video, Brandon and I discuss a brand new research report published by Pew Research that digs into exactly how social media sites are changing the way we look at "news". Both Brandon and I feel that this report has some pretty important implications for restaurant brands.
Next, we discuss major news from Panera related to online ordering, mobile apps and payment and loyalty programs. The program they are building is likely to be one of the largest (and most expensive) technology mobile internet integrations to date in the restaurant industry. This is definitely one of those programs to keep your eyes on.
While this week's articles have a lot to do with big networks and big restaurant systems, what's important to keep in mind is that companies like Facebook and even Panera have the ability to shift consumer behavior at mass scale. That's a good thing for smaller restaurant systems. Make no mistake -- it can be very expensive to change what consumers adopt and how they behave.
My advice, let the big guys spend their budget dollars, watch closely and make your brand's entry into some of these technologies after consumers have caught up.
This Week's Hangout Notes and Resources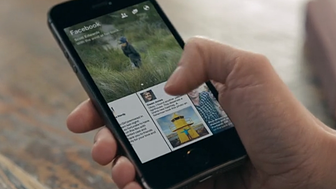 During the show, I mention the Facebook paper app that was developed and released early this year.
If you've not downloaded this app on your mobile device, give it a try. The big change that Facebook has made with this app is that rather than vertically oriented scrolling, users now are forced to scroll left to right -- much like you would read an actual print newspaper.
My personal opinion is that this idea of left to right scrolling on mobile-social apps will catch on quick. Keep in mind that it was Apple that popularized the idea of a swipe motion, which has now in large part become that standard on most mobile device operating systems. Facebook also is likely to have libraries of usability studies backing this UX decision.

The article that Brandon covers this week on Panera's very expensive dive into online ordering integration and in store kiosks is also worth a read in its entirety. Make sure to keep your eyes on this one. I know we will be checking in to see how this program rolls out.
Tune In Next Week
Brandon and I will be back with another episode next week. You can tune in on Thursday's here on my blog to catch the archived recording.
If you'd like to watch and participate in the live Google+ Hangout, we'll be broadcasting at 11AM EST on the This Week In Restaurant Technologies YouTube Channel.