Mobile Ordering and Payment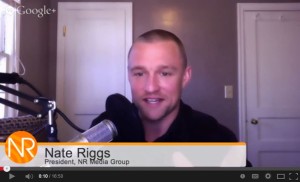 In this week's show, Brandon and Nate look at some different takes on mobile ordering and payment including a new announcement from Amazon.com and Twitter that may have HUGE potential for To Go orders in the restaurant industry.
1. Square is making it's mark on the restaurant industry one order at a time.
2. Amazon and Twitter are teaming up on placing orders, and your restaurant could be next.
You'll also hear about some new research on restaurant trends that all but debunks what we see in the press about national vs local flavors!
Watch the video to check out this week's regular banter.
This Week's Hangout Notes and Resources
We've all heard of Bitcoin, but how many of us use it on a daily basis? Better yet, could your customers pay with it for their

next meal? Now, they might be able to. Yelp now helps Bitcoin users find restaurants that accept Bitcoin.
Don't know much about Bitcoin? CNN made a guide to the online currency.
After compiling menu data for over a year, Food Genius realized that nationally there are no real food trends. On a market-to-market basis, however, there are definite trends and companies ranging from Kraft to Arby's are looking to Food Genius for help on figuring them out.
Tune in Next Week
Brandon and I will be back with another episode next week. You can tune in on Thursdays here on my blog to catch the archived recording.
If you'd like to watch and participate in the live Google+ Hangout, we'll be broadcasting at 11AM EST on the This Week In Restaurant Technologies YouTube Channel.