Technology at the NRA Show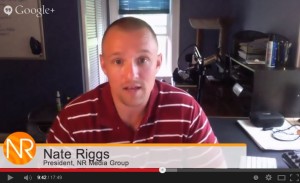 In this week's show, Brandon and I dig into the Tech Pavilion at the upcoming National Restaurant Association Show in Chicago, which starts this coming Saturday May 17th.
Vendors who have technology at the NRA show are always a hot spot for attention from operators.We have some opinions of the technology sessions you should check out if you're going to be in Chicago:
1. Educational sessions at the show are well worth attending, and we highlight two.
2. How do you make your way through the Tech pavilion at NRA? We'll tell you.
You'll also hear what we think of the marketing pavilion at NRA!
Watch the video to check out this week's regular banter.
This Week's Hangout Notes And Resources
Want more information on this year's National Restaurant Association? Check out their website for dates, locations and session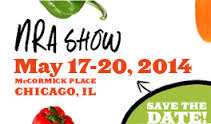 informations.
The NRA Show's Technology Pavilion may be 24,000 square feet of the latest innovations for restaurant technologies, but we found the guide to making sense of it. While you're there, check out the "Mobile Payments: Real Results from Real Pioneers" section, featuring leading restaurant chains discussing their latest innovations in mobile payments.

For those of you wanting more insight to the world of restaurant marketing, look no further than the Marketing section of the NRA Show. Many topics from branding to target markets will be discussed, with many educational sessions catered to your needs.
We hope to see you in Chicago at the Restaurant Show!
Tune in Next Week
Brandon and I will be back with another episode next week. You can tune in on Thursdays here on my blog to catch the archived recording.
If you'd like to watch and participate in the live Google+ Hangout, we'll be broadcasting at 11AM EST on the This Week In Restaurant Technologies YouTube Channel.