Tonight, the SXSWi 2014 Technical Achievement Awards winner will be announced. These thought leaders represent "projects reinventing and redefining the technical parameters of our digital experience". And the nominees are...
The chosen cases range from avant-garde to simply ingenious.
This year's SXSWi 2014 Tech Achievement Awards nominees serve as a great shakeup to the usual "sassy social media presences" brands are leaning a little too heavily on lately to get the word out. Read on to get a good dose of SXSWi 2014 savvy, and be inspired to seek out divergent, interesting ways to reach your audience.
Briggo Coffee Haus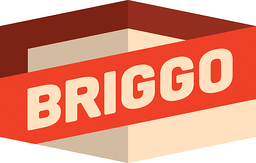 Remember the Jetsons and their robot-maid Rosie? She's been reincarnated as a barista for the masses in the coffee concept shaking us all out of our early morning haze. Briggo is part app, part interactive kiosk, part premium coffee ingredients controlled to your exact specifications. The overview goes something like this:
You select your custom-engineered "Monday Morning Pick-Me-Up" from your Briggo app on your phone (a medium sized shot-in-the-dark to jolt you into the workweek) and head to work. In the lobby, there is a Briggo machine where you stop and punch in a 3-digit code. Your coffee, prepared with scientific specificity is already waiting and has reached the perfect temperature.
Your caffeine-fueled, heightened awareness allows you to make a comment in your 8:30AM meeting insightful enough to smack sobriety into those who never quite recovered from Saturday night, without even having to wait in line at Starbucks. Maybe I took this coffee utopia a little too far. Test it out and see for yourself.
Intrigued? Watch this video about the espresso shot heard 'round the world.
[Tweet "The espresso shot heard 'round the world - Briggo. www.briggo.com #sxsw "]
Eyes on Exoplanets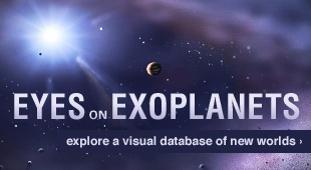 Personally, I've gotten the impression NASA is pretty into technology. So when a bunch of rocket scientists put their heads together and come up with a brilliant, brand-spankin' new way to use technology to get us really geeked about exploring outer space, should we be surprised? SXSWi wants to recognize NASA's Eyes on Exoplanets for opening the mysteries of outer space for exploration from our desktops.
The interactive program uses aggregated information to answer your most burning questions – such as how long it would take to travel to new worlds by train or spaceship, among other things. Re-awaken the awe you felt in those smelly planetarium seats on field trips year after year from the comfort of your home.
NASA's stellar (pun intended) look out of our solar system is (I really can't help it) out of this world. It's one giant leap in the right direction.
KLM Space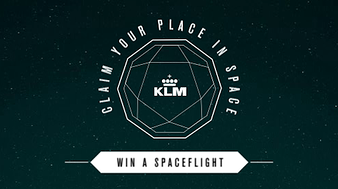 It's not every day you get to one-up NASA. KLM Royal Dutch Airlines took it a step further for those who aren't content with being cushioned-armchair-enthusiasts of constellations.
They partnered with the Space Exploration Corporation to offer the winners of Earn Your Place in Space a seat aboard what is set to be the first commercial space flight. Although delayed from its original Q1 2014 Curacao launch, in Q4 of this year the lucky winner will join the likes of Victoria's Secret model Doutzen Kroes to infinity, and beyond in the Lynx Mark II.
Tom Bradley International Terminal at LAX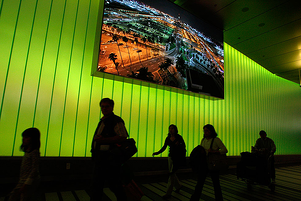 In the biggest public works project in LA's history, the international airport's Tom Bradley Terminal was redesigned with help from the architectural media specialists at The Moment Factory, Marcela Sardi of Sardi Design and Mike Rubin of MRA International. The entire space is interactive, with seven new media features.
The aim of the project is to better display the eclectic Los Angeles culture to the millions who travel the terminal, as opposed to bland plastic and clunky tile. Features that change with human movement and screens featuring original films of tropical life in accordance with announced flight departures are sure to leave a lasting impression for all the right reasons. We've just scraped the surface of the renovations that are another testament to the fact the axiom "the sky's the limit" is officially out-of-date.
Remote Control Tourist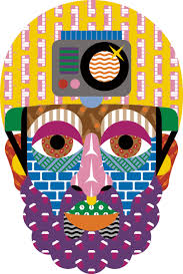 In case you needed any extra wheedling to explore Melbourne, Australia…
Clemenger BBDO Melbourne, Tool of North America, and Exit Films launched four wanderlusts wearing helmet cams on a remotely-prompted tourist emprise. Potential visitors directed the "remote control tourists" on excursions to discover every eclectic nook and cranny in Melbourne for five days via various social platforms.
The campaign enabled live-action looks into the four real-live human beings acting on real-time direction, but was also recorded, categorized and made available for reference at your whim on Tourism Victoria's website. Staring over gourmet chef's shoulders as they prepared (what looks like) delicious meals and other various activities earned the campaign over 15 million social media views and included over 1,500 Instagram photos. Discover Melbourne for yourself here through the footage.
And the Winner is?
If you're lucky enough to have attended the SXSW extravaganza in Austin this year, you're doing pretty well for yourself. We'll be watching for who the titans of tech declare the grand champion of technology in interactive strategy this year. Come back and chat about the results - we want to hear your take on anyone else you thought should have been highlighted!
In the meantime, don't forget to listen in on Nate's interview with Chris Arnold of Chipotle for the Social Restaurant Podcast, about the brand's giant leaps in the right direction these past few years.