We've grown to (mis)trust what we read on our social networks, which is both extremely beneficial and harmful.
Social media allows us to connect and share in previously unimaginable ways, but it can also foster misinformation. It's become like Shattered Glass, where fact-checking seems to not matter.
We do sometimes second-guess the validity of what we read on social media, though.
But wait ... our second-guessing vanishes as if it were an illusion on social media during a crisis.
What about extreme incidents causes this, and how can it be addressed?
The Rumor Mill
The rumor mill churns like this: people go to traditional media for information, then turn to social networks to fill in the blanks, which they ultimately combine to form "improvised news".
In the study, "Community Intelligence and Social Media Services: A Rumor Theoretic Analysis of Tweets During Social Crisis," researchers examined the use of social media during three major events, the Mumbai terrorist attacks in 2008, the Toyota recall in 2010, and the Seattle café shooting incident in 2012.
This is the first application of rumor theory to social media and community intelligence.
What "Community Intelligence and Social Media Services" reveals are the three top rumor-causing factors on social media during a crisis:
Information with no clear source (ZOINKS!)
Personal involvement (makes sense)
Anxiety (makes more sense)
Additionally, they found that as "Twitter communications are rapidly improvised in response to the social crises, territorial community boundary, pre-existing social ties, social influence, shared anxiety, and affective trust may be very weak or even almost absent." This basically means that conversations on social media may exaggerate and misinform readers.
Addressing the Rumors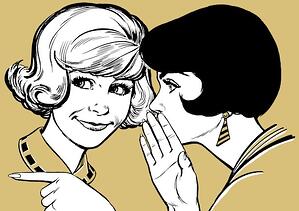 While a flurry of social media activity can have many positive outcomes -- enabling people to contact family members and providing eyewitness accounts -- it also can cause many rumors to circulate.
To clarify misinformation, researchers find that "information with credible sources contribute to suppress the level of anxiety in Twitter community, which leads to rumor control and high information quality".
#MediaAlert: WARNING - Do Not Compromise Officer Safety/Tactics by Broadcasting Live Video of Officers While Approaching Search Locations

— Boston Police Dept. (@bostonpolice) April 19, 2013
This tweet was sent from the Boston POPO during the melee following the bombings at the 2013 Boston Marathon. It provides an example of what credible sources need to do on social media to quell budding rumors and misinformation that can spread like wildfire on social media during a crisis.
Next Steps
The research suggests that "emergency response teams need to put in place prompt response systems to refute the wrong information and provide citizens with timely, localized, and correct information through multiple communication channels such as website links, social network websites, RSS, e-mail, text message, radio, TV, or Retweets."
Have you had any experiences where an authority's social media account addressed rumors or false information being shared?
What specific steps could be taken to prevent such rumors from spreading?
Let us know in the comments below!