Digital user trends are changing how we experience the Olympics...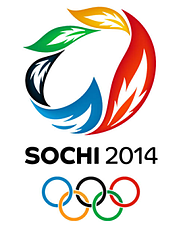 In this post, we've highlighted the gold, silver, and bronze networks of the "Sochial" Olympics – Twitter, Facebook, and Instagram – and we'll take a look at how brands and athletes are performing in their respective events using these tools.
Articles across the internet proclaimed London 2012 the Twitter Olympics due to the social network's huge impact on fans' and athletes' experiences alike.
This year, the volume of content with #Sochi2014 is quite a few decibels louder, and viral stories' echoes are ringing loud and clear across platforms. Read on to see how they stack up.
Bronze: #Sochi2014 Instagram Videos and Images Give an Inside Look at the Games
If you want to get a first-hand view of what it's like to be in Sochi without the freezing weather and infamous mishaps, search #Sochi2014 on Instagram. Athletes are recording and sharing their moments in snippets spanning Facebook and Twitter as well.
Instagram is bringing the experience within arm's reach this year like never before, from selfies to snapshots of the Opening Ceremony from the athletes and fans in the heart of it all.
Silver: Facebook's Trending Stories News Feature and Partnership with NBC
Facebook is another seasoned Olympian in event coverage.
At Sochi 2014, the platform took their performance to the next level through an extended an agreement with NBC. This time around, they are hosting 1,000 hours of action. This amount of content coupled with their recent addition of the Trending topics section in the right hand column of their news feed makes it great for instant Olympic Updates.
Three Reasons Twitter Takes Gold for Olympic Coverage
1. Scope of news and entertaining content:
If you've been online in the past couple weeks, you have most likely noticed the buzz around a few certain Twitter accounts.
With one week remaining in the Games, @sochiproblems has garnered 341,000 followers and an incredible amount of #SochiProblems tweets from athletes, journalists, and attendees. Read more about the twenty-year-old Canadian journalism student who's been keeping the world snickering at Sochi's expense here.
2. Best brand interaction:
As far as brand coverage goes, few utilized their 160-character space to get attention quite as well as J.C. Penney, even before the opening ceremony.

Their brilliant agency Victors & Spoils sent out what many mistook as the drunken rambling of an employee who would surely soon be fired.
As the brand's bumbled messages gained traction and went viral much sooner than anticipated, the agency knew it had to make a game time decision to reveal the real issue – the brand was #tweetingwithmittens, Team USA mittens, to be exact.
3. Athlete involvement:
Finally, athletes report an interesting shift of focus. Although their main goal is to win gold, sponsors are who pay the bills.
Members of Team USA report purposefully building up social presences on all platforms, but especially Twitter in particular, prior to the games. The increased publicity makes them more attractive to brands.
@sagekotsenburg's followers jumped from 13,645 to over 66,600 since his return to the U.S.A., and will surely prove him a valuable investment to possible sponsors. Athlete @lolojones' account has an active presence and 387,000 followers, who all see her sporting Asics kicks in her background image (see right).
Other Tools and Platforms That Are Leaving Their Mark on the Way the Games Are Covered
It is definitely worth mentioning several other sources for coverage and creative advertising surrounding the Winter Olympics:
That rounds out the must-know tech trends for Olympic coverage this year. What are your thoughts on how the coverage of the Olympics has changed over the years? What do you think we should expect from Rio?
Now just for your enjoyment, here are the best of the worst #sochiproblems moments so far during Sochi 2014: