Did you know that there are over 3,000 breweries in the United States and that this figure is the highest it has been since prohibition? But what does this mean for the restaurant industry?
Our guest on tap for this week hails from Columbus and is considered one of the foremost craft beer experts and consultants in the area.
In episode #050 of the Social Restaurant Podcast, I welcome Cheryl Harrison, president of speechbubble which focuses on connecting craft beer businesses with consumers. Cheryl is also the editor of Drink Up Columbus which delivers the latest scoop on imbibing in Central Ohio.
Cheryl has been in the industry for more than three years now and has helped to build both halves of the bridge between craft beer businesses and consumers.
Go ahead, turn up the speakers, click play and listen to episode #50 of the Social Restaurant Podcast!
What You'll Learn During the Interview
Blogging for restaurants who may not have the time or resources to do it themselves
The importance of featuring local brews in your restaurant
Beverage trends are important to consider, but be aware of how they correlate with different audiences
Talk to the experts (brewers themselves) if you want to create suggested food pairings
Sometimes incentivizing bloggers to cover you does not yield the desired effect if done incorrectly
Listen Now
[Tweet ""Blogging has been around for years, but to really make it work and see results out of that is a tricky thing"-@nateriggs"]

Leave Us a Voicemail
Did something from the show strike a chord with you?
Go ahead and use our Speakpipe widget to leave the producers a voicemail with your comments! We'll try to feature it on next week's show!

Additional Show Resources and Notes
Now that your mouth is watering and you are grinning from beer to beer, it is time to discover the local craft brews in your area. Luckily craftbeer.com can point you in the right direction.
Want to learn more about what foods to pair with your craft beers? This food pairing chart can help take your palate to the next level!
Looking for more tips on how to jumpstart and refine your company blog. Check out this interview with Greg Jordan on how to approach blogging for business.
Like Us On Facebook
If you like what you are listening to on the Social Restaurant Podcast, why not head over to our official SRP Facebook page and like is there too.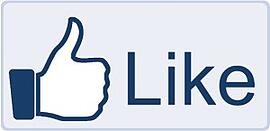 Our Facebook fans will get continuously receive special insider tips, show supplemental materials and the chance to have back channel conversations with Nate, show guests and content sponsors.