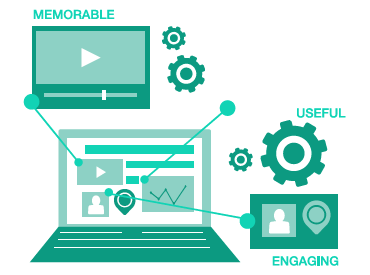 In today's marketing environment, we are all aware of the power of good content marketing. We think we understand what it means to "create and distribute relevant and valuable content to attract, acquire, and engage a target audience--with the objective of driving profitable customer action."
But do we really?
New research from ion interactive suggests marketers today may have lost sight of the end goal of the "content creation machine." Target audiences are inundated with content in the form of blogs, infographics, videos and the like. To reach them, marketers need to reevaluate strategy to ensure all content is generated based on quality, not on quantity, with the end goal of providing utility, knowledge and engagement.
To do so, they should embrace marketing apps.
What are Marketing Apps?
A marketing app is a browser-based digital experience designed for user interaction. It "activates" a user's content experience by transforming web pages away from the static and towards the interactive. It also makes pages more visually appealing and interesting. Even better, feedback loops allow engagement to directly impact outcomes, providing a more personalized user experience and greater data insight to marketers.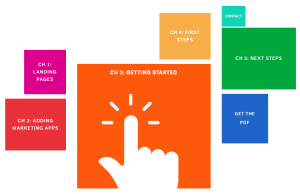 Marketing apps include such things as quizzes, assessments, eBooks, Wizards, calculators, interactive white pages and conversion paths.
For example, let's take a look at ion interactive's interactive white paper for Landing Page Marketing Apps. As opposed to a traditional ten or twenty page document, white papers such as this, offer readers an easily navigable, easily understood and engaging content experience.
What if you're ready to upgrade content for your audience? What's the best way to leverage marketing apps into greater engagement?
Revamp Content with Marketing Apps
Digital touchpoints, or points of interaction between your brand and your target audience, can be revamped at any time. Whether you want to improve existing content or build additional content components, here are some strategy tips to get you started:
Understand the needs of your target audience. Users are conditioned to expect sophisticated mobile experiences with instant feedback loops and easy navigation. The more seamless you can make your content experience, the more your target audience will respond to it.
Remember Youtility. In his best-selling book Youtility, Jay Baer explains why great marketing is about help, not hype. When revamping your content, make sure it provides strong value to your target audience. A good rule of thumb is to ask whether or not the content you provide is so useful that your customers would pay for it. If the answer is yes, you're on the right track.
Combat content overload. As mentioned previously, focus on quality, not quantity. According to Gordon Locke from D Custom, people experience content fatigue as a "massive amount of poorly developed, uninteresting content makes it more difficult to reach the good stuff." Your goal should be to push your blogs, infographics, videos and the like as far away from this mediocre content as possible.
Remember the 3 E's. Make sure your digital content experience is enjoyable, easy and effective. Greater sophistication in each of these three areas will generate more leads and more satisfied customers.
Implementation and Benefits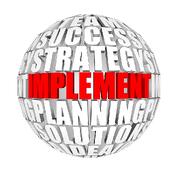 Once you have the strategy down, it's time to invest in your first marketing app! Such apps may be custom-developed for individual firms, which allows greater customization but also invites risks such as high cost, long lead times, challenging updates and limited modification. A safer bet for a first-time marketing app customer is purchasing a pre-built marketing app platform (such as ion interactive.)
No matter how you choose to implement, the benefits of a marketing app platform are numerous:
Data insight. Because marketing apps are so dependent on user interaction, they also provide an abundance of new data that can be analyzed to better tailor content. For example, a marketing app quiz that asks visitors about their content marketing knowledge would tell you what topics might be great to cover as potential blog posts. And even better, data can be shared across multiple apps to build a more comprehensive customer profile.
Testing and continuous improvement. Tracking performance of various applications allows marketers to analyze what works and what doesn't, leading to better overall content experiences.
Centralized and decentralized control. Centralize brand control and measurement while decentralizing application development to brands and teams.
Integration. Connect all marketing apps to a single analysis touchpoint and share data with other major systems like CRM.
For examples of how marketing apps can be built for various purposes, as well as more information on apps available from ion interactive, check out this handy resource guide.
The Bottom Line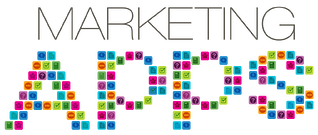 Content marketing apps serve to make content more easily understood, enjoyed, consumed, shared and acted upon. They help marketers change the way they view their most important content assets. Rather than seeing content as simple text and images, marketing apps allow content to become an interactive, user-focused experience.
And with a little research, strategy assessment, and implementation analysis, you can be on your way to leveraging marketing apps for your brand before you know it.