In this week's show, Nate and Brandon dig into two op-ed pieces from industry consultants who have strong opinions on some of the potential negative impacts of the latest restaurant technology trends such as the sharing economy and mobile applications.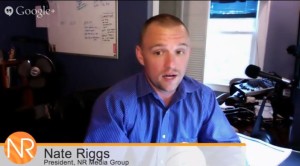 1. The sharing economy (i.e. Uber, etc.) is impacting the restaurant industry- and it may be in a negative way.

2. The 'Uber of the restaurant industry' was launched by Sosh to mixed reviews.
Watch the video to check out this week's regular banter and hear all about the latest in restaurant technology trends
This Week's Hangout Notes and Resources
For more on the sharing economy, see this TIME article on how the boom of late may turn in to a bust for companies like airbnb, Uber and many more.
To see Michael Atkinson's take on Concierge, the 'Uber of the restaurant industry, check out his backlash against the idea on his site here.
Want to voice your opinion on restaurant technology trends and the sharing economy? Email, comment or voice your opinion- we'd love to hear what you think.
Tune in Next Week
Brandon and I will be back with another episode next week. You can tune in on Thursdays here on my blog to catch the archived recording. If you'd like to watch and participate in the live Google+ Hangout, we'll be broadcasting at 11AM EST on the This Week In Restaurant Technologies YouTube Channel.
Follow up on some of these articles and let us know what you think by leaving a comment below!