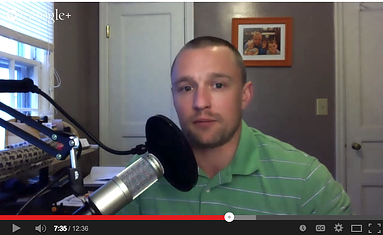 Brandon and I had a lot of fun with our episode of This Week in Restaurant Technologies.
We've also discovered some amazing free tools on Google+ and YouTube that will allow us to up the production quality of these videos over time.
Make no mistake -- this is totally an experiment. If you don't see us getting better each week, you have our complete permission and encouragement to call us out...
Restaurant Technologies for Last Week
In case you missed what This Week in Restaurant Technologies actually is, you can read all about our ongoing video series in last week's video.
Brandon and I discussed Google Cards and how your restaurant menu may start to up on search engine results pages when your customers use their mobile device and voice search to find their next lunch spot.
We debate both the positive and negative aspects of Google's menu card initiative, and what you can do to stay ahead of the curve. We also dive into how mobile devices, digital signage and technologies like Near Field Communications are enabling some early adopting restaurants to figure out exactly how much you may like or dislike pickles.
This Week in Restaurant Technologies: Yahoo, Yelp Reviews and Tipping Baristas
For being only the second Google Hangout we've produced, there sure is no lack of interesting technology news in the restaurant industry. This week's video covers two major developments that hit the news this week.
Watch the video to hear our commentary. This week, our discussion runs just over 12 minutes in length and let me know your questions, opinions or any insider you may have on the restaurant technologies we discuss down in the comments.
This Week's Hangout Notes and Resources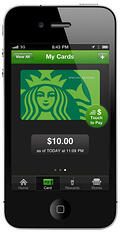 We mentioned in the episode how important it is to own your own domain when it comes to your restaurants website.
If you're a restaurant whose site is still hosted on one of the free, quick and dirty web services like Webbly, you may run into some problems getting Yahoo to pull in your yelp ratings alongside search results.
Purchasing your own domain is easy and sites like Bluehost can give you the ability to purchase your domain for cheap. You can also automatically install a Wordpress instance from their site and purchase one of a variety of Wordpress themes that you can customize. We've used mobile-optimized themes from banks like ThemeForest, Woo, and even Elegant with a ton of success for our clients at NR Media Group.
Reach out to me if you get stuck and I'll help point you in the right direction.
Also, if you are a Starbucks addict along with me, you can download their mobile app and try mobile payment. Starbucks has always been known to have a great company culture, offering full benefits for their employees. You can now use the app to tip your favorite baristas. Give it a try, and let me know what you think!
Tune In Next Week
Brandon and I will be back with another episode next week. You can tune in on Thursday's here on my blog to catch the archived recording.
If you'd like to watch and participate in the live Google+ Hangout, we'll be broadcasting at 11AM EST on the This Week In Restaurant Technologies YouTube Channel.