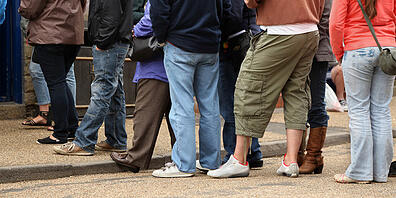 Restaurants are quickly adopting technology to measure and influence guest loyalty.
But what is it that creates real customer loyalty for restaurants?
Is it custom mobile apps that allow guests to identify menu favorites? What about digital punch card apps that offer advanced order and visit frequency tracking? Could simple rewards in exchange for sharing social media posts be the answer? And, what about good old-fashioned email lists with their multitude of ongoing broadcast offers?
A loyalty program is more than a rewards program.
A rewards program thanks customers for buying, in hopes that the reward causes a follow-up purchase. I would argue that if customers are revisiting your restaurant because they received a 5% discount after their first visit, you don't really have a loyalty program.
[Tweet ""A loyalty program is more than a rewards program" via @brandhull"]
You have the beginnings of a real loyalty program if customers choose to come back to your restaurant again and again because of a consistent, desirable experience. That's the basic requirement.
You have the next step in creating a real loyalty program if you can make the ongoing experience measurable, personal, and only THEN rewarding for those guests.
As Pamela Sullins of legendary loyalty marketing services provider Kobie Marketing has said, "There has to be that brand experience and a pathway from a program perspective to continually re-engage to keep guests coming back."
If you want loyal customers, you've got to deliver an experience that makes them want your product over other alternatives -- on a regular basis.
I've been recommending to more and more restaurant marketers that they begin by reading How to Dominate Your Competition With 'Reciprocal' Customer Loyalty by Big Door's Joanna Lord, The Effect of Customer Loyalty by Steve Baxter, then dig into The Chipotle Effect by restaurant visionary Paul Barron.
And give a listen to Nate's interview with Kelly Roddy of Schlotzky's.
Too many restaurants jump to trying to answer the question: "How can I reward my guests...?" and the technology that might power that, rather than first focusing on answering the question, "How can I make eating at my restaurant an entirely unique experience?"
Not every restaurant needs to be fun, or "wild", or sophisticated, or even irreverent. But from the moment a guest encounters your restaurant, and even beyond the moment they finish their first meal, the entire experience needs to mean something and resonate with that guest in a specific way.
Which means you may not appeal to everyone with your restaurant brand, and that's okay.
That's the first step in causing a customer to want to return.
The reward delivered for doing so should come after loyalty has been earned. Coming soon: examples of great restaurant brands and the steps they take to foster a loyal following.