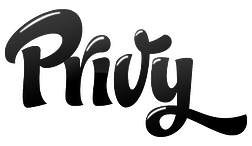 In TWIRT episode #010, we highlighted tech marketing startup Privy by interviewing its co-founder and COO Jake Cohen. This week, we take an in-depth look into how Privy is helping clients get more bang for their buck in online-to-offline sales.
As consumers continue to embrace digital in all aspects of daily life, marketers are trying to understand how to best maintain strong communication channels and customer-brand relationships.
Privy.com may be able to help your brand. The Boston-based tech marketing startup is an automated digital ad agency geared towards restaurants that bridge the gap between online promotions and offline sales. Through an easy-to-use interface and simple methodology, marketers can gain access to campaign development techniques and metrics that drive real-world results.
How It Works
After signing up with Privy, restaurants can create a client profile, which includes information about restaurant locations, marketing channels like Facebook and email and a promotion budget. Most importantly, marketing managers upload information about limited-time offers, including photos and descriptions, to the profile. From there, Privy automates all campaigns and provides real-time insights about their progress.
According to a past interview with Privy CEO Ben Jabbawy, "78 percent of customers turn to the web before deciding to buy local [and Privy aims to help local businesses] capture this interest...and convert it into real, in-store customers."
After all, it's all about securing your high-intent customers.
Key Features
Privy helps restaurant marketers acquire and retain customers while incentivizing them to make in-store purchases. But how is this implemented?
Custom campaign development. Marketers can create personalized limited-time offers with options like supply and quantity caps, (e.g. one per customer) timelines, customer eligibility requirements, channel eligibility requirements (e.g. mobile redemption only) and channel sharing preferences (e.g. Facebook promotion only).
Mobile optimization. Privy offers instant mobile-optimized landing pages allowing customers to easily redeem offers. Even better, they can use mobile confirmation pages in-store to prove real-time redemption, eliminating the hassle of paper printouts, apps or external hardware.
Customer profiles and segmentation. Through drill-down capabilities and in-depth customer profiles, marketers can segment target audiences according to a variety of characteristics, such as visit frequency and channel preference. From there, campaigns can be tailored to create strongest appeal.
Measurement Metrics: How to Drive Online to Offline Sales
In addition to the features outlined above, Privy also offers strong metrics to measure campaign progress and success. Real-time analytics are displayed using visually-appealing graphics so marketers can see which promotions perform the strongest, which channels offer the best ROI and where their most valuable customers are located.
Metrics help to answer questions like:
1. Who redeems my offers?
Privy helps marketers build customer profiles that link customer names, email addresses and acquisition channels.
At the end of a promotion, marketers can see who redeemed their offers and use this information to enhance future communications through targeted customer segmentation.
Key Takeaway: Rich profiles support target marketing by telling you which promotions speak to specific customers.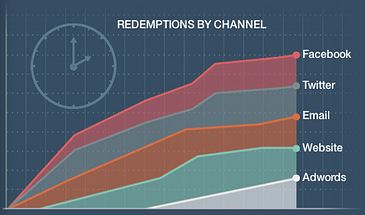 2. How do customers redeem my offers?
For each campaign, marketers can choose which channels to utilize to publicize individual promotions. Different platforms will yield differing success based on the nature of the offer.
According to a past interview with Privy co-founder and COO Jake Cohen, Twitter has become more effective than Facebook at driving immediate, same-store sales due to its "spirit of immediacy." Brands can achieve success by cultivating a Twitter audience and then pushing out a promotion.
On the other hand, platforms like Facebook (while still ad positive networks) have become saturated with content. As such, the social mogul has taken steps to make content more relevant to users, thereby requiring more concentrated marketing efforts to reach audiences.
Maintaining awareness of the effectiveness of all brand communication channels will help marketers achieve more positive results with promotions.
Key Takeaway: Drill-down capability into channel performance improves your ability to design successful campaigns.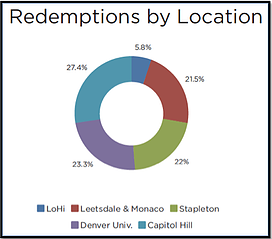 3. How can I increase ROI for all promotions?
Marketers can use Privy's measurement dashboard to view metrics such as:
Redemptions by location
Days to redemption
Claims and redemptions by time of day
Claims and redemptions by day of the week
Optimal targeting for new customers versus repeat customers
Key Takeaway: Real-time insights into campaign performance allows real-time updates to ensure promotions have the best success rate possible.
The Link to You
While Privy is geared toward restaurants, it is also utilized by services and retail firms. In the end, it serves as a proven means to increase the rate and effectiveness of online to offline sales. Through targeted and customized campaigns, Privy can help clients reach target customers through desired communication platforms, spur in-store transactions and developed long-term relationships.
Have you worked with Privy firsthand? What was your experience like? Let us know in the comments below!