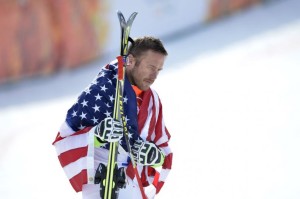 Make no mistake -- its emotion that sells everything.
In NBC's case, it was journalist Christin Cooper who promoted Bode Miller with questions about the tragic and untimely death of his younger brother Chelone only one year prior.
Here's the clip...
My wife and I were cozy on the couch watching this race. We both love the Olympics and have been glued to the prime time events since the start of the games.
After question #2, Sarah turns to me and says: "This is ridiculous. Why does she keep him asking these questions? Of course he's upset. His brother died!"
Enter the Social Media Outrage
As it turns out, my wife wasn't alone.
Twitter, Facebook and blogs seemed to explode in the next twelve hours with backlash towards Cooper's relentless questioning.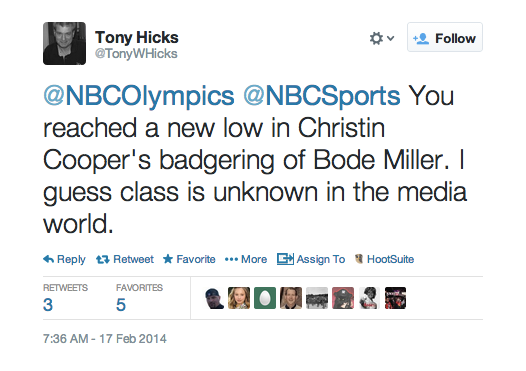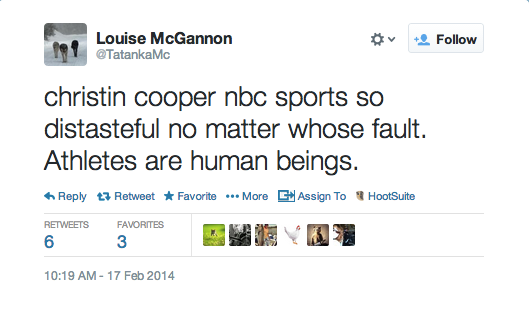 Did the NBC Bode Miller Interview Cross the Line?
But, here's the thing.
We are all watching the 2014 Sochi Olympics on tape delay.
That means that by the time my wife and I watched Bode Miller dart down the hill to win Bronze in the Super G on NBC's primetime broadcast, just over 9 hours had passed since the actual event and interview had taken place.
And yet, we saw it all -- the race, the win, and the choked up tears from Bode as a result Copper's continued prodding.
NBC absolutely knows that emotion sells.
As viewers, we demand drama. And, NBC understands that in order to keep ratings high, the network analysts must work to humanize these athletes. Keep in mind that we viewers are only exposed to most of the names of these skiers, skaters, sledders, snowboarders and curlers once every four years.
NBC could have edited out the interview.
Executives could have made the call to kill the interview and let Bode Miller celebrate his win, while mourning the loss of his brother in the private circles of close friends and family.
But they didn't.
What's Your Take?
Did the NBC Bode Miller interview cross the line?