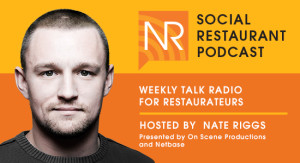 Microsoft spent 90 percent of its 2011 research and development budget on cloud computing strategy and products, according to Wired. Since 2011, mentions of "the cloud" have skyrocketed, along with use of mobile devices.
So how will the trend of mobile devices and cloud computing affect the restaurant industry? My guest this week tells us.
In episode #044 of the Social Restaurant Podcast, I welcome Anthony Lye, Chief Product Officer at Red Book Connect. Anthony has come to the States from across the pond, and has brought with him a great respect and understanding of the restaurant industry and it's needs.
Anthony's work for Red Book Connect has led them to become a top choice for large scale restaurant chains across the country, which clients such as Buffalo Wild Wings and Uno Pizzeria and Grill.
You'll also want to hear about Anthony's take on how to address the millennials populating the work force.
Go ahead, turn up the speakers, click play and listen to episode #044 of the Social Restaurant Podcast!
What You'll Learn During the Interview
How disruptions like mobile devices and cloud computing have impacted Anthony's career.
What Red Book Connect is and how it can server your restaurant.
The perks of utilizing cloud technologies like Red Book Connect.
How millennials in the workforce impact the way you should do business.
The Red Book Connect business model for maintaining customers.
Please Support Our Sponsors
Social Restaurant Podcast is made possible by Netbase. Please show them your support!
Do you understand how social media analytics can help your executive team make better marketing and operational decisions? Learn how in a recent webinar from Netbase and Arby's social media manager Josh Martin. Josh is the man behind the now infamous Grammy's tweet to Pharrell Williams that won his brand all kinds of attention. Learn more at http://bit.ly/1mad9OM
Listen Now
[Tweet ""I think increasingly there has to be a respect for the employee" -@AnthonyDavidLye"]

Leave Us a Voicemail
Did something from the show strike a chord with you?
Go ahead and use our Speakpipe widget to leave the producers a voicemail with your comments! We'll try to feature it on next week's show!

Additional Show Resources and Notes
The Social Restaurant Podcast is looking for new sponsors! Interested in getting the name of your company out to the listeners of the hottest podcast in the restaurant industry? Contact me at nate@nateriggs.com for more information.
This week' restaurant news brought us interesting information on gratuities in restaurants. A Harris study indicated the average U.S. diner leaves an 18% tip. Men and older patrons were polled to have tipped higher percentages than others. This article from Nation's Restaurant News even breaks down tips by the region of the U.S., which the Northeast being the region with the best tippers in the country.
Have Millennials in your work force and don't know how to engage them? Anthony told Forbes his thoughts on Millennials- quit trying to engage them and begin to encourage, listen and adapt to them.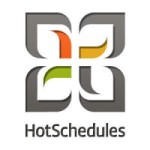 Among Red Book Connect's amazing solutions, Hot Schedules is one of the leading programs being used nationwide. The scheduling app allows workers to view, approve and trade their shifts. It can even alert them of what time they need to leave the house to get to work on time.
Interested in what Red Book Connect has to offer your restaurant? Check out their website for customer testimonials, case studies and free demos.
Like Us On Facebook
If you like what you are listening to on the Social Restaurant Podcast, why not head over to our official SRP Facebook page and like is there too.
Our Facebook fans will get continuously receive special insider tips, show supplemental materials and the chance to have back channel conversations with Nate, show guests and content sponsors.