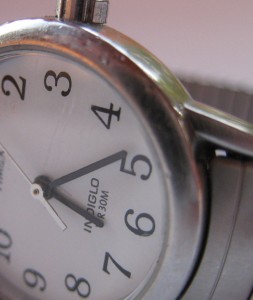 This is a post I originally ran over at OpenView Labs. Enjoy your Monday!
---
There's a few things you come to accept after some time working in small agencies and small businesses:
You wear a lot of hats so your idle time becomes scarce.
Building, maintaining and leveraging your professional connections is absolutely critical for survival.
Early on, learning to beg for, and borrow expert advice is way more attainable than paying for consulting hours.
But fear not! You and I have the world's largest and longest-standing professional social network, right at our fingertips.
LinkedIn, now a publicly traded company, was one of the earliest social networks to gain velocity towards mass adoption. With humble beginnings in the living room of co-founder Reid Hoffman in 2002, LinkedIn now gives a virtual, professional home to more than 161 million members in over 200 countries.
As a company, LinkedIn currently operates out of more than 25 separate locations scattered across the globe, and employs 2,447 full-time associates. Management at LinkedIn is made up of seasoned leaders from other tech giants like Yahoo!, Electronic Arts, Google, Microsoft, TiVo and PayPal.
What does all this mean?
For one, it's safe to assume that LinkedIn will probably be around for a while. Making an investment of your time and energy to learn how to take advantage of the professional social network is in your best interests.
Secondly, investing a little time and energy in learning how to apply some of LinkedIn's time-saving features to your daily routine will help you steal back a few hours each week.
To help you get started, here's a detailed list of three features you can start experimenting with right away.
1. Get focused, peer-recommended industry news delivered to your inbox.
In early March of 2011, LinkedIn launched a new feature the company branded as LinkedIn Today. This incredibly powerful media consumption tool was designed to meet the needs of LinkedIn's busy professional users who like to stay up to date on the latest trends, popular articles and industry news, but have little time to sift through all the noise and find the most relevant content nuggets.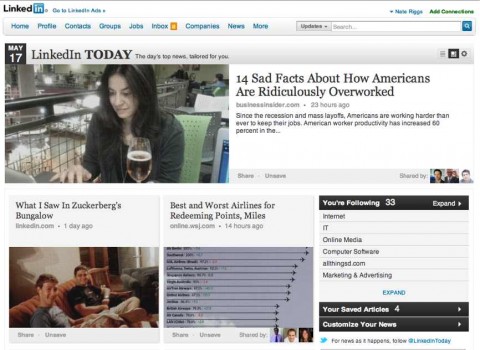 LinkedIn Today provides a solution by using a proprietary algorithm that automatically crawls your network of connections to determine what articles they are sharing. It then compares those results to what your industry peers are sharing and which of those stories are appealing to a wider outside audience. The results of the queries can be set to deliver to your inbox in a weekly or daily digest, saving you time and making sure you are up to speed on the important news in your industry.
With LinkedIn Today, you have the ability to adjust your settings to focus your content by 'following' specific industries or publications. LinkedIn will also recommend new sources based on the filters you set up, much like Amazon recommends relevant products based on your shopping behavior. You also have the ability to save articles, share them across groups, profiles and with individual connections.
Recently, LinkedIn Today was given a face lift to make it even more user-friendly. Staying true to the latest design trends, the new LinkedIn Today applies endless vertical layout allowing users to browse through content similar to how you would keep scrolling down as if you would on when browsing boards and pins on Pinterest.
2. Search, track and connect with top talent, partners and potential customers.
Back in 2009, if you wanted to get any value out of searching LinkedIn to find other professionals based on the keywords present in their profile copy, you had to use a specific set of search operators that would help manipulate and refine the results of your search.
Today, LinkedIn's Advanced Search functionality might be one of the best iterations of search features that any social network (including Google+, ironically) has seen since the word became popular. To put the shift in perspective, consider that almost 4.2 billion professionally oriented searches were performed on the platform over the course of 2011.
LinkedIn's Advanced Search allows you to filter results based on keyword data, relevancy against your personal social graph, industry, location and about a dozen other criteria sets. All of this is provided in the free features and you can also have saved searchers delivered directly to your inbox.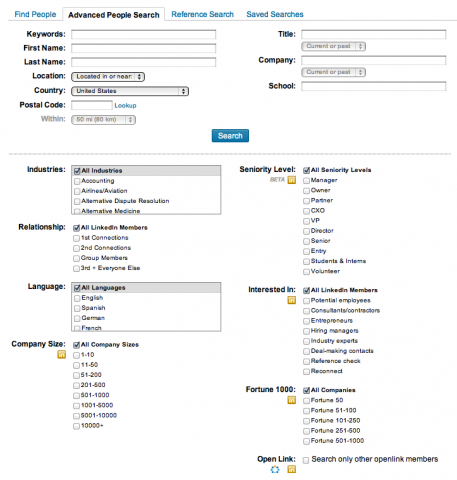 For an additional annual or monthly subscription, any user can search for connections based on seniority level, a user's expressed interests or even by the size of their company.
If you're in some way responsible for developing new business, or even securing investment funding, invest a few dollars by paying for LinkedIn's upgraded search. Accessing the data housed on the world's largest social network of global professionals will save you time, and maybe even a few missed opportunities.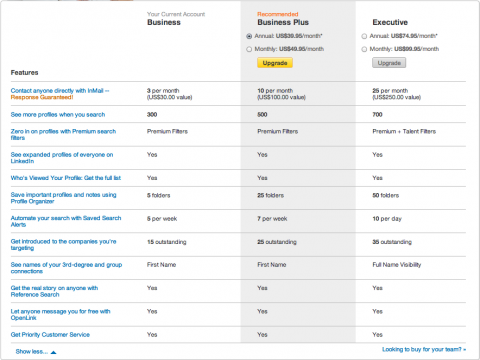 3. Get fast and free expert advice from other experienced professionals.
My third tip for you is best summed up in this video I shot a few years back with my friend and management consultant, Perry Maughmer.
While it's a bit dated, the fundamental and counter-intuitive approach to using LinkedIn's Answers feature is a brilliant way to both build expert connections and get free advice and guidance that can help your startup navigate the early roads to success.
What Now?
The ball is now in your court.
While startup entrepreneurs might be some of the hardest-working and busiest folks around, try to make a point this week to invest a little time into getting exploring LinkedIn's newer social utility features. I think you'll find that you've been missing some valuable automation that will save you time over the long-term.
And, when you're clicking around and exploring the features, don't be afraid to come back here tell me what I've missed in the comments. If you have specific questions on any feature or how to best use LinkedIn, feel free to connect with me on the network.
How else does LinkedIn fits into your working daily routine?