In past posts, we've highlighted ways to improve content marketing effectiveness, operational efficiency and profits by means of numerous online and social collaboration tools. Today, we take a look at how to improve those same target areas by restructuring hardware and technology.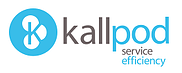 As most restaurant managers know, maintaining operational efficiency can be difficult in a service industry that is dependent on individual customer interactions, quality and speed.
Restaurants adopt models of continuous improvement in order to anticipate guest needs, make positive changes and retain customer loyalty. Getting it right, though, can be quite a challenge.
Kallpod is a service efficiency company that may be able to help restaurants. It offers clients a new communication tool backed by strong technology that has been proven to provide superior performance results.
What is Kallpod?
[youtube=https://www.youtube.com/watch?v=hSM7oQFE6vg#action=share-A&w=240&h=100]
As you might remember from our interview in TWIRT episode #010, Kallpod gives clients a new communication system. Kallpod devices include either one, three or six customizable buttons that send wireless signals to wristwatches when pressed. From anywhere within a 1km radius, information can be quickly and efficiently shared between these two points. Take a look below to see how it works:
For example, Kallpods can be placed on each table at a restaurant and programmed for actions like placing meal orders, asking for drink refills and getting the check. Servers wear wristwatches that connect to these devices. When a guest pushes a button, the server is alerted to provide service to the designated guest. Not only does this improve responsiveness by ensuring that all guest-server interaction is desired and efficient, but it also entices customers to order more drinks and desserts by giving them more power over timing.
While most often used in this client-facing capacity, Kallpod devices are also great for internal and B2B communication. Kitchen staff can easily alert servers when food is ready, and servers can notify bussers when tables are ready to be cleaned. In addition, Kallpod technology is used to increase efficiency of waiting lists by means of LED paging sticks and next-in-queue updates.
Performance Highlight: Restaurants
Kallpod's client base is global, and includes companies within industries like restaurants, bars and clubs, hotels, casinos, retail, stadiums, healthcare and manufacturing. While the firm boasts success in all of these areas, it has achieved especially strong results for restaurants:
Improved customer service scores
>5% increase to average check amount
Increased thru-put and 10 minute decrease in meal times, yielding more sales
15% increase in labor efficiency
Lower training costs for high-turnover hourly employees
Better tips from happier customers
Time savings from more efficient communication and operations
Even better, Kallpod allows all communication data to be mined. Restaurants can use this data to gain insight into key metrics like service response times and customer habits.
Kallpod and Content Marketing
Much like social media and online marketing tools, Kallpod's communication system supports the basic premises of content marketing. It helps clients anticipate customer needs and provide them with the information they seek without having to ask.
From greater insights into wait time to greater control over server responses, Kallpod is built around utility. It is relevant and strives to streamline processes within industries that depend on efficiency and customer satisfaction. And its interesting design promotes social sharing and positive word-of-mouth from favorable interactions.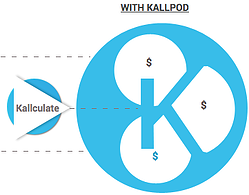 To illustrate this utility for prospective clients, take a look at the Kallculator, which is about halfway down the company's 'About' page. It allows users to enter annual revenues and annual costs to see the net effect on annual profits. The estimated number that Kallpod generates not only provides direct insight into ROI, but it also shows the extent to which revenues can increase (and costs can decrease) through a partnership with the firm.
The Link to YOU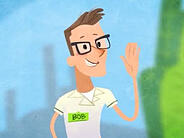 Have you implemented or considered utilizing Kallpod's communication technology to streamline business processes in your restaurant or other organization?
Or, have you experienced a service in which Kallpod devices were available?
If so, let us know about your experiences in the comments below!