In a previous post, we discussed the major benefits of creating community-driven "living lists" with Listly. Today we explore the same concept of collaborative content as it relates to the SlideShare community and presentations.
SlideShare is the world's largest community for sharing presentations and other professional content, like PDFs, infographics, documents, videos, and webinars.
Its content library exceeds 15 million unique uploads that are easily searchable, shareable, and embeddable on websites and blogs.
Users can download SlideShares to read or reference later, and can connect with others through comments, likes, and profile pages.
Even better, through partnerships with LinkedIn and Facebook, users can login to the SlideShare community through existing social media accounts, making it easy to share content on those profiles and increase the traffic for your uploads.
SlideShare Community Content
Just as with List.ly, SlideShare is as much about its community as it is about the professional benefits. According to Alexa, the leading provider of free, global web metrics, SlideShare is ranked 124th among the most-visited websites in the world.
The site is powerful because its whole business model depends on its community. The more users with accounts, the more unique pieces of content that are distributed throughout the world. And because users upload material that is relevant to themselves and their audience, SlideShare functions as an enormous content marketing hub.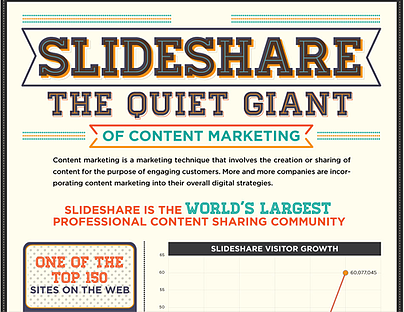 The site allows anyone to share knowledge through presentations, videos, and the like, and then makes that content easily searchable and accessible to those who need it. It even gives new users great ideas for what to upload.
The result? An extensive array of information in various formats that appeals to people with widely different needs. SlideShare is a perfect way to learn about issues of interest. Its research implications are especially vast. Many people use SlideShare as a starting point to explore topics or as a source of diversified multimedia content about any given subject.
Professional Benefits
SlideShare functions similarly to any social media platform in which users maintain profiles to showcase interests, display content, and connect with others. As such, it is also a powerful professional networking tool.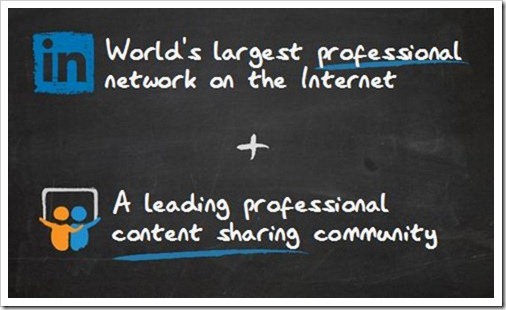 Integration with LinkedIn makes it easy for users to connect and share content with professional contacts. Embedding presentations and videos helps your LinkedIn profile stand out from the crowd.
What's more, by upgrading to SlideShare Pro, users get access to advanced viewer and content analytics, lead generation capabilities, and branding personalization. From there, SlideShare becomes a means to drive sales and build relationships.
One user described the SlideShare community as the perfect spot to showcase your previously created PowerPoint presentations, which will rank highly in organic search engine results for the topics they cover and can help to refer traffic to your website. Another stated, "SlideShare should be right up there on your list next to YouTube/Facebook & other social SEO initiatives."
Digging In: Communication and Collaboration
The benefits of using SlideShare are strong and vast. You can share relevant content, spread your knowledge, and gain valuable insights all within a dynamic community of engaged professionals and potential customers.
Because communication is at the core of both personal and professional relationships (and therefore at the core of social sites that facilitate relationship development and social sharing), let's take a look at a SlideShare that explains how to become a great communicator:
[slideshare id=14120937&doc=yourspeechistoxic-120830133651-phpapp02]
The Link to YOU
Have you had success creating or sharing content within the SlideShare community? What are your favorite slide decks? Have you been able to develop key professional and/or personal relationships by using the site?
Leave us a comment or Tweet with your insight!
[Tweet "@nateriggs My favorite experience with @SlideShare has been..."]