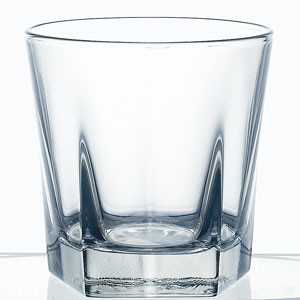 For the GoInbound 2013 speakers, Wednesday evening began by gathering with the team from Element Three for dinner and an evening of relaxed conversation.
Susan had arranged transportation by mustache to Black Market, one of Indy's hidden culinary gems that's grown top become a local hotspot as a result of their Daily Pickles and other interesting culinary delights.
I honestly thought Marcus was going to explode with excitement at his chance to sample a specialty pickle, served with a side combination of combined of egg and peanut butter.
One of the things I'll always remember was the entrance that Brian Halligan made that evening.
He arrived late to the dinner, coming straight from the airport after a late flight in. Airports were starting to get messy due to a large, apocalyptic thunderstorm was moving east to west across the nation.
Halligan literally bursts through the door of the black market, making his way quickly around the table to sit down at the first empty seat he could find. James from Compendium, had gotten up just second before to make a trip to the restroom located in the back corridors of the prized local eatery. Left in his absence, sat an almost full glass of scotch that he had ordered not a few minutes before.
A mischievous smile crossed Halligan's face as he greeted the table and looked down at the full spirit.
"Oh ... was someone already sitting here?" he asked, already knowing full-well the answer to his question.
Just at the moment when someone at the table began to utter "I think that's where James was...", Brian again looked down, grabbed the glass and tossed its expensive and delicious content to the back of his throat.
Now the smirk on his face grew larger, and at just that moment, James returned to find the co-founder of HubSpot sitting in his chair and in front of an empty scotch glass.
The entire table erupted with laughter, and from that point forward all ice had been broken among the group of speakers.
How To Make an Entrance: Take Calculated Risks
I'll never forget Halligan's entrance. In fact, when the time and situation is appropriate, I'll probably tell this story to some fo the people I meet or even when I'm on a stage as a keynote speaker.
Brian made a decision to put his chips on the table and do something crazy and against the rules. Sure, swiping someone glass of freshly poured scotch could have offended someone or even made him an enemy of the original owner. And yet, he was willing to take a risk that his fraternity-house antic -- essentially the content of his entrance -- would cause shared laughter instead of shared disdain.
With guts like that, I can see why the guy's company has more than 6000 customers.
How gutsy are you with your content decisions? Do you worry about offending people?
I want to give a special hap tip to Jeremy King for capturing this #vine of the speakers dinner at GoInbound 2013