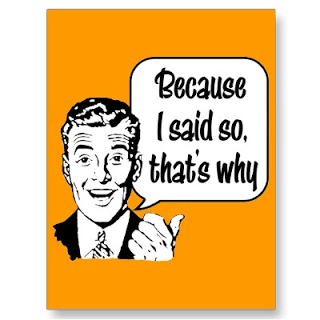 In some ways, building a great reputation online can be like politics.
You shake a lot of hands, kiss a lot of babies, build a strategy, keep up outside appearances, and give speeches on things you may or may not really know a whole lot about.
But, can authority better be parsed from popularity online than in a political race?
Google has been trying to do just that with recent algorithm adjustments, says Matt Cutts. In one of his latest videos, he answers the question "How does Google separate authority from popularity?" posed by Blind Five Year Old.
TL; DW (too long, didn't watch) - In this video, Matt Cutts speaks about how conscientious content strategy can help SERP rankings. In his distinction between popularity versus authority, he cites a coming use heavier use of social signals as ranking factors in content.
Basically, algorithm adjustments are coming. Is your reputation ready to withstand the gales of Google's huffing and puffing? Here's a look at the evolution in building basic SEO, and how to make sure your reputation online is brick-sturdy.
Ye Olden SEO Tactics
There are very, very basic signals of site quality which are centered around popularity. Fixing your content to cater to these signals alone, whether legitimately or illegitimately, can be compared to building straw house of credibility. They are important, but if they're your only building material, they won't last long. These are outlined by SEO by the Sea's Bill Slawsky below:
General Popularity – unique visitors from users
Geographic Reach – number of visitors from different geographic regions
Dwell Time – amount of time users kept a URL open in their browser (as an estimate of how long they might have viewed a page (short click versus long click)
Revisitation patterns – how often people revisited a page, on average
Site Popularity: Link Profiles
Next in the search story, we discovered that backlink profiles could skew results pretty effectively. Around this time, building random spammy links by paid placement, fake blogs, or other "black hat" techniques (et cetera, et cetera) worked as an indication that people thought you had something important to say.
Nowadays... not so much. Google is getting extremely pick about what constitutes paid links, so place carefully. The disavow tool is quickly becoming the saving grace for domains with doubtful connections. It's kind of like a handy bleach pen for isolated link mistakes. If your site's link profile has been a little more than blemished by a black hat SEO - think handing a bright red crayon to a five year old - a liberal use of the link disavow tool works like a craftily applied magic eraser.
These popularity-focused factors are still included in the results ranking formula, but over 200 other variables are now in the mix. Those systems were clearly being gamed and broken, so what kind of measures can be added to the mix to get the right flavor of results? Writer and site authority.
Building a Well-Rounded Online Reputation Today
So what's a search engine spider to do? Matt Cutts calls out the latest initiative in algorithm adjustments - authority measures. Those of you familiar with the SEO toolbar can think of this as a kind of expanded domain authority, reaching to authors of posts. Now, Google's going to continue to refine the way it examines your interactions on social media and the links on your own site. Here are some things that might be considered:
1. Where are your connections and what are they talking about?
How many followers do you have on various social networks, and how influential are they? Cultivate your online pals conscientiously. Think about monitoring this with a service like Klout.
2. Do you have an active voice in conversations related to your area of expertise?
This is really a subset of question number one. Interact with others genuinely, and be social. Build up a good stock of online karma and reap the benefits.
3. What are you sharing in between Buzzfeed articles?
Are you contributing valuable information to the conversation online? Which subjects are the centerpeice to your personal (or professional) brand? Become a knowledge broker - and make sure people are willing to buy what you're selling. Cyrus Shepard has a great list of tips on building authority online using content you share.
4. Do you have concrete credentials?
SEO by the Sea also calls out a few factors Microsoft had in mind when developing credibility ratings for authors. They include degrees, patents, or citations of your work in scholarly articles - think LinkedIn. These are probably also in line with what Google could use. Fill out your profiles meticulously and completely to clarify your hard-earned accolades.
5. Don't forget the details: Spell check and information architecture.
That's right, search engine crawlers also check for semantic and technical errors. Nobody's perfect, so bribe a pal to proofread your posts if you're flying solo. Another factor (that is kind of a given but important to call out) is information architecture. Make your site's navigation intuitive using advice from information architects like my personal favorite - Abby the IA.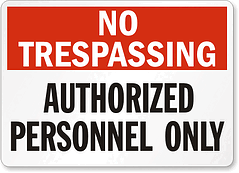 Make Google's Coming Emphasis on Authority Work for You
By keeping up with advice from Matt Cutts and other authoritative sources on best practices, you can welcome in the coming algorithm updates. Start being strategically social by following the guidelines listed above to make it easier for Google to notice that you've got important things to say.