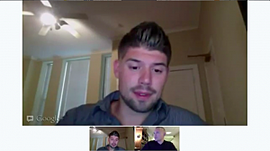 I've been preaching it since early July of last year.
The nay sayers who still believe that Google+ was created to go head to head with Facebook have missed the reality of Google's plan for market domination.
If you haven't already noticed, Google is making a HUGE play for ownership of the web-based collaboration market. Companies like Microsoft, WebEx, Citrix and even 37Signals should be weary.
Why, you ask?
They will soon meet a fate brought on by Google's disruptive model, fueled by the integration of the Google Apps for Business with the social layer of Google+.
Should Your Content Marketing Team Be Going Google?
The name of that trend makes perfect sense - at least when you consider that the search engine's brand name has already proliferated our everyday language and common speech.
What is 'going Google' you ask?
Going Google is new a trend that signifies a shift towards a new way for businesses (and your content marketing team) to use web-based collaboration tools to make business happen. This movement is actually being promoted and supported by the folks at Google.
Take a moment to watch this short 60 second clip and you'll get the drift:
But, lots of small businesses are already Going Google
If you're a small business owner, you may already be taking advantage of Google's web-based collaboration tools.
In recent years, Google Apps for Business has become a Godsend for start-ups, consultants and freelancers who want to keep margins high by using as many free tools as possible to run their day-to-day operations, and devote more time to focusing on billable hours for their craft.
In fact, if you're a small business owner or entrepreneur and not already going Google, make a point today to start investigating what the Google Apps platform has to offer. I guarantee that you can probably save money and time by changing out a few of your existing applications for Google products.
Bigger Businesses Will Soon Be Going Google, Too.
In an official announcement on their blog last week, Google's Product Management Director Clay Bavor posted that Google+ has moved to integrate some new features that have all the ingredients needed to pass the litmus test in larger, enterprise companies.
Here are three that are catching my attention as incredibly useful:
Administrator restricted access to Google Hangouts - If you've activated Google+ premium features in your organization, administrators can now set restrictions on exactly who can access the hangout. This is incredibly handy in larger companies where most meetings are invite only.
Sharing restriction for posts - premium Google+ features lets administrators control whether any users' posts can be shared outside your organization by default. This feature alleviates a lot of the previous concern about privacy and nondisclosure associated with the corporate use of Google+, and opens the doors to new potential users at different organizational levels.
Increasing Google Apps integration with Hangouts - In what I think is the most beneficial feature (and one that's going to potentially cause dip on Citrix's GoTo Meeting sales), Google Hangouts can be opened on the spot through Google Calendar meetings. See below: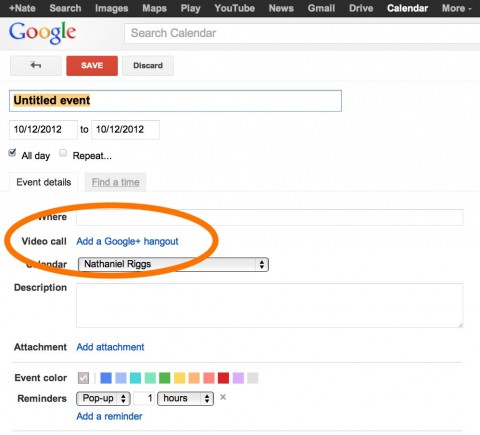 Will Your Content Marketing Team Be Going Google?
My friend
Johannes Neuer
leads their communications efforts that includes the organizations work in content marketing and social media, and he's told me in conversation that
his blogging team
, as well as other departments at NYPL have made the switch to Going Google, using Google Apps, Hangouts and other features integrated with Google+ for web-based collaboration.
Johannes's library system has somewhere around 100 branches that all cater to different neighborhoods in New York City.
Is Going Google something you've considered as a means of web-based collaboration for your content marketing team?
---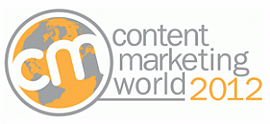 If you're attending Content Marketing World in Columbus this week, make sure to check out my session on Thursday, September 6th at 10:30AM entitled:
Twitter will win -- And with this Plan of attack, so will you.
I'll be sharing research, resources and a new perspective on how Twitter will fit into your organizations communications plan over the long-term.
Are you a winner?