Here's a tough question for any restaurant operator:
As we gear up for the holiday season, just how important are off-premise sales to your restaurant's business?
When I was at Bob Evans, this time of year meant ramping up the campaigns, operations and logistics that helped us grow revenues by marketing our branded Thanksgiving dinner to go, the Farmhouse Feast.
And it was no joke either.
If we did our jobs right, the month of November would promise a pretty hefty helping of extra gravy ... you know, the kind that comes with President's faces printed on it.
When it comes to the restaurant catering business, the top executives all seem to point to one guy as the expert on the topic.
In episode #013 of the Social Restaurant Podcast, I talk with Erle Dardick, CEO of MonkeyMedia Software. Erle is a 15-year catering veteran, business turn-around expert and author, and is best known for helping multi-unit restaurant executives create successful catering revenue channels. He is also the author of "Get Catering and Grow Sales! A Strategic Perspective for The Multi-Unit Restaurant Executive."
What You'll Learn During the Interview
Hear industry statistics on the projected growth of social catering and what segment is nearly doubling the rest of the industry in growth.
Learn how catering can boost revenue across various dayparts and what it's going to take to do it right.
Find out how software plays into catering operations and what types of tools are available and how they can impact the bottom line.
Learn about Erle's latest community project, a documentary film about the restaurant business entitled "Back To Basics."
Please Support Our Sponsors

Video content is changing. Not only in the way it's consumed, but in how it's produced. At On Scene Productions, we develop multi-channel video content strategies to help clients fill the entire sales funnel, from introduction to education to purchase >> LEARN MORE
Don't let your shift hit the fan! Use ShiftNote, a web-based manager's logbook and employee scheduling tool. Replace messy paper and files with an easy-to-use online system. >> LEARN MORE

Listen Now
[Tweet ""As restaurateurs we have a very specific opportunity because our brands are very powerful." - @ErleDardick"]
Additional Show Resources and Notes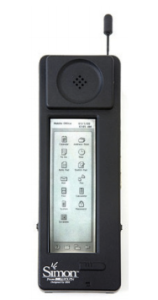 Special thanks and hap-tips go to Jason Therrien and my friends at ThunderTech, an integrated digital agency based in Cleveland Ohio. Some of the stats I mention in the introduction to this week's episode are pulled from their October 2013 White Paper on Mobile and the Foodservice Industry.
You can download your copy for free.
Jason and his team do a lot of work in helping restaurant chains to design responsive websites. Using data on the Nations Restaurant News Top 100 Foodservice Chains, Jason and his team have produced a compelling analysis and report of the state of the Top 100 in terms of how the mobile majority is impacting foodservice chains.
Another interesting nugget in the paper makes the case that the iPhone had an older, clunkier sibling. Shares the story of the first actual smart phone that was developed and marketed way back in 1993 by IBM and BellSouth. Unfortunately, it seems that the public just hadn't yet arrived to that level of sophistication, and subsequently sales of the device flopped and it was taken off the market.
Like Us Facebook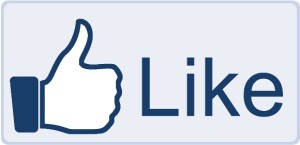 If you like what you are listening to on the Social Restaurant Podcast, why not head over to our official SRP Facebook page and like is there too.
Our Facebook fans will get continuously receive special insider tips, show supplemental materials and the chance to have back channel conversations with Nate, show guests and content sponsors.