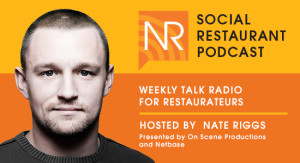 The first ever "cocktail party" was allegedly thrown by Mrs. Julia S. Walsh Jr. of St. Louis Missouri in May of 1917. Since then, cocktails have continued to grow in popularity and are now ingrained in America's social culture.
Our guest this week has earned perhaps the highest accolades you can in the cocktail/mixology field and is at the forefront of craft cocktail trends. He is the winner of a James Beard Award for "Outstanding Bar Program" and was recently dubbed 2014's best bartender in the world - that's right folks, #1 on the planet.
In episode #051 of the Social Restaurant Podcast, I welcome Charles Joly, co-founder of Crafthouse Cocktails, Principal at The Spirit Smith LLC beverage consultancy and current Beverage Director at The Aviary in Chicago.
Charles has worked in the industry for over 17 years and has truly separated himself from the pack when it comes to mastering the art of creating and delivering craft cocktails.
Go ahead, turn up the speakers, click play and listen to episode #051 of the Social Restaurant Podcast!
What You'll Learn During the Interview
The history of cocktails and their current influence
The evolution of America's culinary identity
The quality standards that today's customers expect
The importance of seasons and local influences in the craft cocktail world
Joly's approach to taking a proven classic and putting his own unique twist on it
Listen Now
[Tweet ""We're in a really special time...things were really bland for a while, America didn't have its own culinary voice."-@Charles_Joly"]

Leave Us a Voicemail
Did something from the show strike a chord with you?
Go ahead and use our Speakpipe widget to leave the producers a voicemail with your comments! We'll try to feature it on next week's show!

Additional Show Resources and Notes
What makes a successful beverage program? Check out this article from David Flaherty in which he breaks down the five elements he believes are driving forces behind successful beverage strategies.
Have you been inspired by the story of Julia Walsh's cocktail party milestone? There are a lot of factors that must be considered when planning a cocktail party, but luckily there are some great resources out there to help you. This comprehensive guide covers virtually every aspect of throwing a cocktail party.
Looking for more resources to help develop your beverage strategy? Restauraut-hospitality.com can help you stay ahead of the curve and plugged into all of the latest trends.
Like Us On Facebook
If you like what you are listening to on the Social Restaurant Podcast, why not head over to our official SRP Facebook page and like is there too.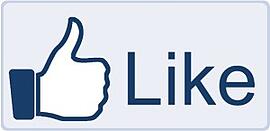 Our Facebook fans will get continuously receive special insider tips, show supplemental materials and the chance to have back channel conversations with Nate, show guests and content sponsors.