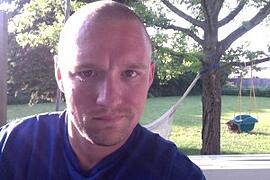 This is the week you've been waiting for - at least if you're an Ohio small business owner.
The 2012 Ohio Growth Summit kicks off bright and early this Thursday in the main ball room at Columbus State Community College. And what an event it will be!
I think Mike Bowers and the rest of the crew at the Small Business Development Center made a good decision this year in opening up the format to include a variety of tracks that speak to all levels of entrepreneurs and small business owners.
The sessions are each positioned to provide attendees with educational sessions that will give them actionable take-aways they can put to work in their own businesses right away.
I was delighted to be asked to design the content marketing for small business track at this year's Ohio Growth Summit, and I feel fortunate to have a line up of three different panels, stocked with true subject matter experts that you won't want to miss.
That said, you will miss them if you don't attend the #OGS12.
The conference already has more than 12o attendees which is just over last year's attendance. As appreciation for my readers, I have been given a special code that you can use to get a last minute 50% discount on your badge. That means you get a full access pass to #OGS12 for only $65.
If you'd like to attend my track at the 2012 Ohio Growth Summit, use the code NR50 when you register and you'll receive your badge for half the price of admission.
If you're still on the fence, here is a description of the content marketing for the small business track I'll be leading on Thursday. This is just one of four incredible tracks at the event, along with amazing keynote speakers that include author Gini Dietrich and business consultant Paul Evans.
Register today so that you don't miss out on the savings and the education!
---
Fighting for Eyeballs in the Content Revolution
9:45AM - 10:15AM -- Track Intro & Overview Presentation by yours truly
In this short and fast-paced presentation, I'm planning on teaching the attendees what I believe are the 7 most foundational principals of content marketing for small business. Becoming aware of and playing by these core principals will help you and your business learn how to approach the production and publishing content in a way that will help intrigue your audience and keep their attention on your brand.
This year's talk at #OGS12 will be a few first's for me. For one, this is a new presentation that will debut at the venue and event that helped me kicked off my speaking business nearly three years ago.
The content marketing for small business track will also be the first time I've delivered a talk using a tool called Prezi (Hat tip, Sarah J.). I'm excited to show all of you what this cool little presentation app can do in terms of supporting the content with super-sexy visuals.
---
How To Discover Your Story
10:20AM - 11:00AM -- Panel Discussion
It can be incredibly difficult to discover and develop the ongoing brand stories that will help your business stay top of mind with customers. In this expert panel, you'll hear some of Ohio's top content strategists share their ideas, tips and approaches for discovering brand stories and creating flexible editorial roadmaps to help you maintain effective content marketing practices throughout the year.
---
How To Tell Your Story
11:05 AM - 12:00 PM -- Panel Discussion
We've covered the 'why' and the 'how' of content marketing, but what about the "do'?
In this panel discussion, our experts will help us prepare for when the rubber meets the road in content marketing for small business. You'll hear perspectives of managers who've successfully seeded and grown content marketings programs from the ground up inside their Ohio-based companies. All of these professionals have been instrumental in helping their organizations achieve, with amazing results that can be tied back to consistent content creation. The discussion will explore everything from getting buy-in and approval of content marketing budgets, to managing editorial plans and measuring the impact against traditional business KPI's.
---
At this point, we'll take a short 20 minute break to grab some lunch. Hey, everyone needs to eat right?
---
Content Marketing Stories from Successful Small Business Owners
12:30PM - 1:15PM -- Panel Discussion
To wrap up the day, we'll hear from an all-star panel of Presidents and Founders of successful businesses who have adopted the discipline, art and science of content marketing into their business.
Our panelists will share both success stories and failures, real-world business perspectives on how content marketing fits among more traditional marketing activities, and forward thinking ideas on what's coming next. As a special treat, I'm delighted that each of these panelists are also professional, internationally-recognized keynote speakers.
---
Let the Growing Begin
So are you in? Will I see you at this year's Ohio Growth Summit?
(Don't forget to use your discount code --> NR50)