As part of the work I'm doing to try to help you understand how Facebook's Timeline update for pages will affect what you do with that tool, I'm on a mission to get the perspective of other community managers who live and breathe Facebook Pages daily.
It's interesting to compare to only a few years ago when that role, and the breed of professionals with the right skills to make it work, was scarce.
Today, community managers are everywhere.
You can even find what might be the beginnings of professional organizations and associations that may start to formalize and define best practices around the idea of deploying humans who can moderate, activate and grow online communities of brand advocates and customers around businesses.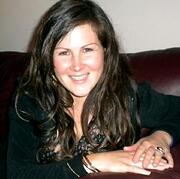 Prior to leaving for SXSW, I had the chance to spend some time on Skype with just such a person - Jennifer MacDonald.
Jennifer is the Director of Community & Client Engagement at Engage121, a Social CRM and communications company that works specifically with national franchisers, dealerships and direct sellers by providing software that helps their marketing and customer service folks manage online communities.
Here's Jennifer's perspective on the Facebook Timeline for Pages, straight from the front lines.
What resonates with you? Do you share some of the same experiences Jennifer talks about in the video? How so?