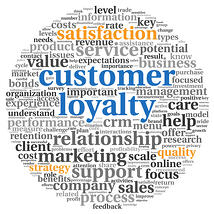 The true strength of any brand is its ability to sustain meaningful relationships and build customer loyalty. Relationships are formed when a brand is able to satisfy customer needs and wants, build trust, and interact with customers on multiple levels.
In the restaurant marketing landscape, where customers are offered unlimited choices for cuisine and service style, deep relationships and loyalty can drive considerable business. They can also increase switching costs, which are barriers to customer churn, because unique experiences at one restaurant might not be replicable at another.
Restaurant Loyalty Programs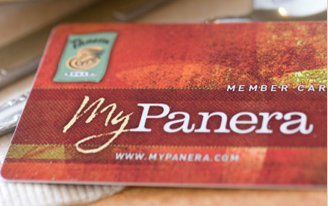 For restaurants, an easy way to promote customer loyalty is to develop a loyalty program. The number of new loyalty programs grew 171% between 2010-2012 to reach 2.65 billion. This is no surprise, as a strong program can motivate guests to visit 32% more often and spend 22% more in-store.
Programs like MyPanera and My Starbucks Rewards increase customer visit frequency, increase ticket averages, and provide businesses with extensive transactional and demographic information that they can use to better target offerings. For example, a study performed by fastcasual.com found that loyalty members spent $2.14 more per transaction than non-loyalty members.
Loyalty program service providers like Paytronix, Kobie Marketing, and Big Door can help restaurants get the ball rolling quickly. For example, Paytronix has helped its clients learn more about their customers and develop long-term programs and short-term loyalty promotions. These efforts have garnered results like 200% lift in loyalty member spending and 26% increases in visits from targeted birthday offers.
How to Develop Your Own Loyalty Program
A great program should be developed as a brand experience, with customers in mind. It should also offer unique benefits that make it stand out from loyalty programs offered by competitors. Therefore, while no two programs are exactly alike, there are several best practices that you can use to develop your best restaurant loyalty program:
Know your customers. Conduct market research and guest surveys to figure out why customers come to your restaurant. Once you discover what drives them, you can develop a program that exactly fits their needs and wants.
Offer meaningful benefits. Reward guests for their patronage by offering them unique brand benefits that they will find valuable. Make sure that rewards are commensurate to customers' outlays (the reward should be worth patronage), and don't make rewards too hard to obtain. In addition, introductory offers (like MyPanera's free pastry upon sign-up) and birthday gifts are crucial.
Aggregate and analyze data. Integrate the program with your Point-of-Sales system in order to gather transactional and demographic data about customers and their purchases. Use this data to formulate promotions and keep the program dynamic and engaging.
Embrace digital. Make sure your program is integrated with today's digital technology, including the brand website and mobile apps. Allowing members to interact with the program on platforms they already frequent will increase its actual and perceived value.
Offer multiple registration options. Customers will be more likely to enroll in the program if they are given several simple ways to do so, including in-store, online, through social media, and through mobile applications or text.
Consider tiers. Developing a tiered system (think Bronze, Silver, and Gold levels) in which rewards increase as members progress upwards in the program will drive them to engage more with the brand and move up.
Reward referrals. Provide benefits for loyalty members that successfully encourage friends and family to join the program.
The Link to You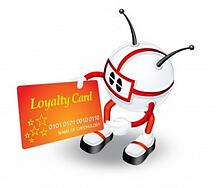 In the end, restaurant loyalty programs are designed to promote stronger relationships and customer engagement. When developed well, these programs generate significant returns on investment and are more than worth their initial costs to a business.
What are your experiences with restaurant loyalty programs? Do you have a favorite?