The Social Restaurant Podcast launched with it's inaugural episode
back in March of 2013.
Since that time, we've produced 22 episodes and had the opportunity to sit and talk with some of the best and brightest leaders in
the restaurant industry. We've also refreshed the show's branding to the new NR Media Group identity set and would love your feedback on the new logo. If you have some, please do take a moment to leave use a voice comment using our new SpeakPipe application.
This special edition episode recaps some of the most compelling interview with restaurant CEO's who are working to innovate and shape the trends that will drive the restaurant business this year.
In episode #022 of the Social Restaurant Podcast, I look back on the show's humble beginnings as an idea and primitive recording produced in my basement to where it is today – a fully produced and syndicated audio podcast that has been downloaded by over 4000 listeners in the restaurant industry to date.
First, you'll hear interview clips with Erle Dardick, from episode #013, a life-long catering expert and CEO of MonkeyMedia Software.
Erle discusses why catering is important to restaurant operations and just how big the opportunity is. You'll also learn three categories of catering and how the business changes for restaurants versus large scale grocery retailers.
Next, you'll hear Carl Howard from episode #012, a turn-around agent and CEO of the popular QSR brand Fazoli's.
Carl has led his brand to reverse and sustain positive comparable sales growth for the last 12 months. He has shares interesting perspectives on why he thinks consumer tastes are becoming more sophisticated and why menu trends must evolve to meet these needs.
Finally, Don Fox from episode #021, CEO of Firehouse Subs, a 19-year-old concept that was recently named by QSR Magazine as one of the Best Franchise Deals of 2013.
Don focused on what it takes to grow a franchise successfully and the set of metrics that, in his opinion, should be most important to restaurant operators.
Go ahead, turn up the speakers, click play and listening to episode #022 of the Social Restaurant Podcast.
What You'll Learn During the Interview
How the Social Restaurant Podcast has evolved over 2013.
What's next for the podcast in 2014
The main tips from these CEO's - the opportunity catering holds for restaurants, why you should embrace customization into your menu options and how to grow a successful franchise.
Please Support Our Sponsors

Video content is changing. Not only in the way it's consumed, but in how it's produced. At On Scene Productions, we develop multi-channel video content strategies to help clients fill the entire sales funnel, from introduction to education to purchase >> LEARN MORE
Listen Now
[Tweet ""As restaurateurs we have a very specific opportunity because our brands are very powerful." - @ErleDardick "]
[Tweet ""We're just growing foodies. It's amazing about the level of culinary depth these young kids have." - Carl Howard"]
[Tweet ""It's taken almost 20 years to be an overnight success." - @DonMFox"]
Additional Show Resources and Notes
I start the show by talking about my podcast peers who inspired me to pursue the show. Make sure to tune in to Jay Baer's Social Pros Podcast and Cliff Ravenscraft's Podcast Answer Man.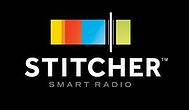 For more information on the syndication providers of the Social Restaurant Podcast, check out Spreaker, Soundcloud, iTunes, iHeart Radio and Sticher Radio.
Like Us Facebook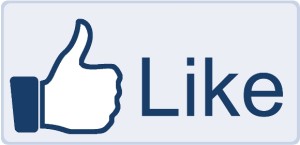 If you like what you are listening too on the Social Restaurant Podcast, why not head over to our official SRP Facebook page and like is there too.
Our Facebook fans will get continuously receive special insider tips, show supplemental materials and the chance to have back channel conversations with Nate, show guests and content sponsors.