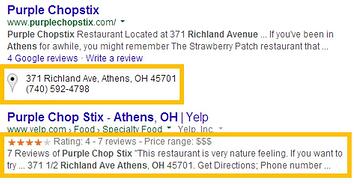 Have you noticed some search results show more information than others?
Nate's last TWIRT update discussed the search carousel and how it includes Zagat ratings for restaurants.
Here's some more information on another kind of SERP attention-grabbing feature and how to make it work for you - rich snippets.
What are rich snippets?
Rich snippets are helpful little blurbs beneath your search engine result. Think of them like the toppings on your froyo. Not those weird candy caviar jelly balls, but the good stuff- cookie crumbles, fruit chunks, and caramel syrup. If your SERP (Search Engine Results Page) listing has an appealing flavor, rich snippets make it ten times more delicious for searchers, and there are tons of options.
Rich snippets can include additional information to help make searchers' selections easier. They can include product listings for retail, a list of songs for artists, event details, author photos, or ratings and recommendations.
Here's a great infographic from Moz to tell you a little more about rich snippets and what you can use them for:


Visual Guide to Rich Snippets on SEOmoz created by BlueGlass Interactive.
Why should I add rich snippets?
Well boys and girls, it turns out these little snippets of information make a big impact on your click-through rate, or the likelihood of someone to visit your results listing.
They say " HEY GOOGLE, I'VE GOT SOME NEAT STUFF HERE. MY PAGE IS GREAT!" At which point the search spiders do a double take. They pull the information you have highlighted and paste it right smack on the results page. Searchers can then see your ratings, or reviews, or event information.
As you can see from the SERP listing below, there are menu listings and prices included in some listings, and pages and ratings in others.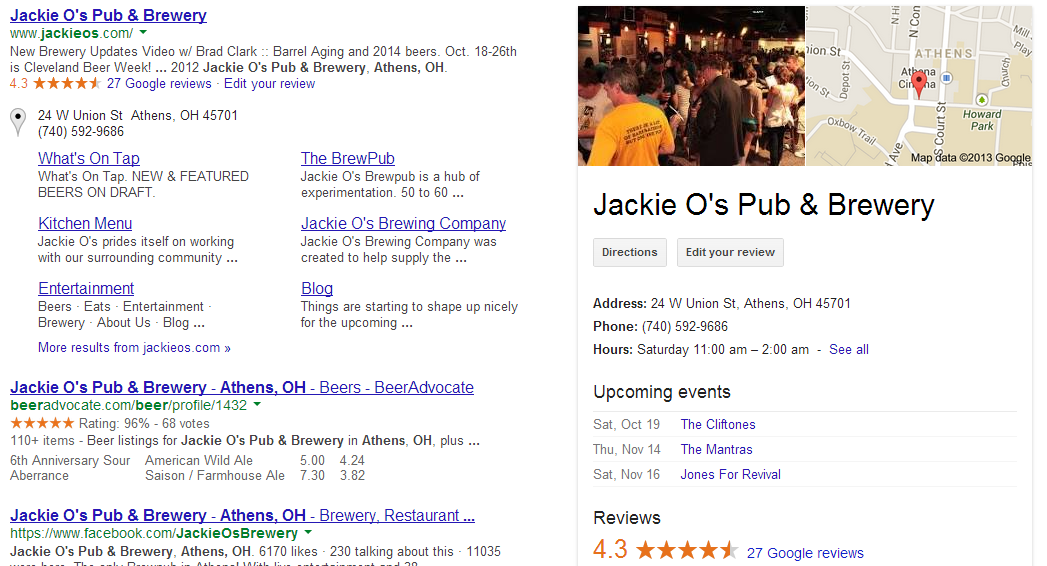 This can ensure additional information is available for the knowledge graph and search carousel results listings. More and more users are able to see for a wider variety of products, including hotels and restaurants. Nate discussed the search carousel for restaurants with Zagat ratings last week, if you'd like to hear more about it.
Some specific benefits of rich snippets include: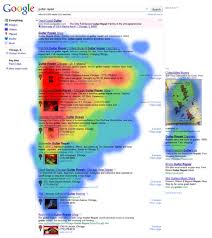 Increasing credibility: Authorship photos or ratings can make your listing seem more trustworthy
Drawing attention to your link: Like a really nice Mercedes in a parking lot of '99 Honda Civics (my car, so I'm allowed to say that). Check out this eye tracking study from Search Engine Journal to, well, see for yourself.
Increasing click-through rate: Studies show by 20-30%
Increase indexing speed: Google may crawl and update your site ranking sooner
Qualifying visitors: By giving a better sneak peek at content
Convinced? Let's learn how to make rich snippets work for you.
How do I add rich snippets to my search results?
There are a few different ways of adding rich snippets to your search results. You can code them in with some simple HTML, or use a data highlighter. Google recommends the HTML5 option, also known as microdata.
Schema.org is a very helpful resource that lists codes to use for various types of rich data results. Schema is a joint project between Google, Bing, and Yahoo that makes life easier for us online marketers. It is a shared vocabulary that everyone who builds websites is encouraged to use - a universal language.
The Newest SERP Developments
Google recently announced a new feature for restaurant search on its Android devices. It allows you to search for restaurants by ratings, price, and what's open now. Will this feature come to fruition universally? The search service has been known to add features following the "mobile first" doctrine. Voice search was added to desktops after a long trial in mobile applications. What do you think? Let us know in the comments!
Another noteworthy knowledge graph update allows users to view text reviews in local search results. This is an obvious reaction to Yahoo's Yelp integration, in my opinion, but a welcome addition.
What does this mean? It's more important than ever to ensure your brand has helpful content on its site and an active user base on Google+ telling everyone how absolutely wonderful you are. Add some rich snippets to your search results today and measure the impact.