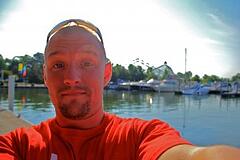 As I get ready for next year on nateriggs.com, I always look back at what posts preformed the highest with you and all of the folks that visit here and read my stuff.
This year, I built the list by looking at three different metrics. First (and always first in my opinion) I started by digging into my Google Analytics to see what content brought the best traffic. Next, I looked at data from a free PostRank plugin for WordPress and whittled the list down to everything that ranked a score of 7 or above. Finally, I looked at posts that had been optimized using the combination of SEO Scribe and SEO All in One Pack for WordPress.
Using these three measures, you and I collectively came up with the list of 25 'Best Of' blog posts you see below. Going one step further, I've tried to give them some type of order by grouping together some of the similar topic areas.
Let me know what you think and if you remember any of these, okay?
---
About Building Brand
About Blogging
About Using the Interwebz and Social Media
About Strategy & Values
About People
Your Comments?
What do you think? Did you remember any of these posts? Do you agree with the method of selection or the tools used? Were these the best posts or simply a result of good keyword optimization at the time of a search trend? How would you (or did you) measure the success of your own content differently?