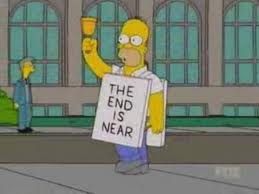 Everyone this week seems to be focused on the wrap-up party for 2010. I've never been one to shy away from a party, so count me in.
Gini Detrich's end-of-year post on Spin Sucks is probably one of the coolest I've read so far this year. She does a nice job ranking the top-10 posts of 2010 by the amount of comments they receive.
My Take on The End
It's was a good exercise for me to walk back through the last year of writing. It's helped me get laser-focused for next year and also brought back some good memories.
I'm a bit selfish, I guess. I've selected my top-20 by looking at comments, shares and a little traffic stats - but, mostly, these are the posts that I loved writing. Fair?
20 Posts I Loved Writing in 2010
Your Take on the End?
How will you write your end-of-year post this year? How will you reflect? Don't have a blog of your own? Will 2011 be the year you start?