2013 brought the sixth consecutive year that the fast casual segment has grown. According to a study by The NPD Group, fast casual held to an 8 percent increase in traffic compared to zero percent in the QSR segment.
So what really is the difference between fast food vs fast casual? My guest this week helps us figure it out.
In episode #043 of the Social Restaurant Podcast, I welcome Sam Oches, Editor of QSR magazine. Sam started out as an Athens, Ohio townie and after graduating from Ohio University, (Go Bobcats!) made his way to become the editor of a top restaurant industry magazine.
Sam is invested in the restaurant industry in every way, and has some great points on fast food vs fast casual and the healthier food movement.
You'll also want to hear more about Sam's take on where the restaurant industry is headed.
Go ahead, turn up the speakers, click play and listening to episode #043 of the Social Restaurant Podcast!
What You'll Learn During the Interview
How to differentiate between fast food vs fast casual
What the current trends are in the fast casual and fast food segments
How brands like Chipotle have made a benchmark for the rest of the industry
Sam's advice on how to get QSR's attention for a pitch
What premiumization is and how it can affect your business
Please Support Our Sponsors
Social Restaurant Podcast is made possible by Netbase. Please show them your support!
Do you understand how social media analytics can help your executive team make better marketing and operational decisions? Learn how in a recent webinar from Netbase and Arby's social media manager Josh Martin. Josh is the man behind the now infamous Grammy's tweet to Pharrell Williams that won his brand all kinds of attention. Learn more at http://bit.ly/1mad9OM
Listen Now
[Tweet ""We're focusing on the premiumization of the limited service restaurant industry." -@SamQSR"]

Leave Us a Voicemail
Did something from the show strike a chord with you?
Go ahead and use our Speakpipe widget to leave the producers a voicemail with your comments! We'll try to feature it on next week's show!

Additional Show Resources and Notes
The word "fast casual" didn't exist until 1995. Just 19 years ago, Chef Horatio Lonsdale-Hands, former Chairman of ZuZu Inc. decisively named the segment between fast food and casual dining.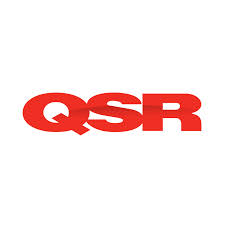 QSR, meaning quick service restaurants, is another top segment of the restaurant industry. QSR Magazine covers everything from kiosks to food trucks to drive-thrus. QSR even covers the fast casual segment, and how typical QSRs are transitioning to be more like fast casual.
The benchmark of the fast casual segment has been Chipotle. From day one, their brand has been about healthy eating, small scale farmers, and fun packaging. Their brand affinity is second to none compared to others in the industry.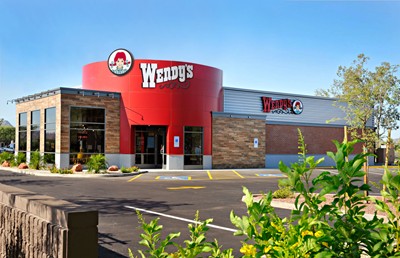 This has left brands like McDonalds and Wendy's to catch up with fast casual. Wendy's recent redesign has been monumental for the QSR world and it will be interesting to see what other brands will do to catch up.
Like Us On Facebook
If you like what you are listening to on the Social Restaurant Podcast, why not head over to our official SRP Facebook page and like is there too.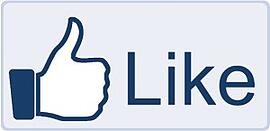 Our Facebook fans will get continuously receive special insider tips, show supplemental materials and the chance to have back channel conversations with Nate, show guests and content sponsors.