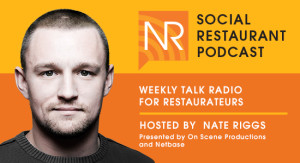 It takes one pound of flour to make a standard loaf of bread. But did you know you can get your recommended servings of whole grains from other sources by integrating whole grains like quinoa in to your diet?
In episode #042 of the Social Restaurant Podcast, I welcome Cynthia Harriman, Director of Food and Nutrition Strategies for Oldways and The Whole Grain Council. Cynthia has gone from majoring in French to being a tax preparer to the role she has today, self-describing herself as a "serial reinventor."

Cynthia joined Oldways in 2003 to help manage the Whole Grains Council, which she has grown from six members to almost 250. Under her management, the Whole Grain Stamp was born and is currently used in 41 countries!
You'll also want to hear more about how Cynthia executes integrating whole grains in to her personal diet.
Go ahead, turn up the speakers, click play and listening to episode #042 of the Social Restaurant Podcast!
What You'll Learn During the Interview
How integrating whole grains in to your menu can help you
What grains are most popular now
The impact the Whole Grain Council has had on the food industry
Grains you may not know about
Please Support Our Sponsors
Social Restaurant Podcast is made possible by Netbase. Please show them your support!
Do you understand how social media analytics can help your executive team make better marketing and operational decisions? Learn how in a recent webinar from Netbase and Arby's social media manager Josh Martin. Josh is the man behind the now infamous Grammy's tweet to Pharrell Williams that won his brand all kinds of attention. Learn more at http://bit.ly/1mad9OM
Listen Now
[Tweet ""If you can pronounce the ingredients, it's probably good for you." -@CHarriman"]

Leave Us a Voicemail
Did something from the show strike a chord with you?
Go ahead and use our Speakpipe widget to leave the producers a voicemail with your comments! We'll try to feature it on next week's show!

Additional Show Resources and Notes
We hope everyone has recovered from the craziness that was the 2014 National Restaurant Association Show!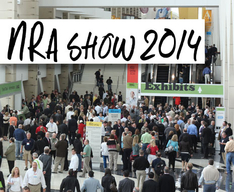 QSR Magazine looked over the fast casual segment, health trends, and beverage innovation. They also looked forward to next year's show, where NRA plans to expand to an even larger center. They also shared some thoughts on Magic Johnson's keynote speech.
Restaurant Hospitality joined in to look back at this year's show with a video recap and statistics such as the fact that this year's attendance was up 10.5% as compared to 2011.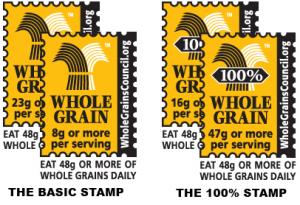 Next time you're at the grocery store, make sure to look for the Whole Grain Stamp to verify the ingredients in whatever you may be buying.
To learn more about the Whole Grain Council and integrating whole grains in to your lifestyle, see their website.
Like Us On Facebook
If you like what you are listening to on the Social Restaurant Podcast, why not head over to our official SRP Facebook page and like is there too.
Our Facebook fans will get continuously receive special insider tips, show supplemental materials and the chance to have back channel conversations with Nate, show guests and content sponsors.