It's rumored that the Sub or 'Submarine' had it's origin in Boston, MA around the time of World War II. Since that time and due to large pushes by franchised systems, this deli style sandwich has become an international hit.
In episode #039 of the Social Restaurant Podcast, I welcome Peter Cancro, Founder and CEO of Jersey Mike's, a formidable player in the sub category with a near 1,300 locations open or in development, with their own point of sale systems.
Peter's story is unique, getting his start in the restaurant business at age 14 and then passing on a potential football career to raise the capital to buy his first sub shop by age 17. Since then, Jersey Mike's has seen exponential growth, partly due to the unique point of sale systems they have. Peter has won multiple awards for his work in growing Jersey Mike's including the prestigious 2013 Golden Chain Award as well as IFA Entrepreneur of the Year.
This guy knows how to build a franchised restaurant system. You'll want to hear what he shares in this week's interview.
Go ahead, turn up the speakers, click play and listening to episode #039 of the Social Restaurant Podcast.
What You'll Learn During the Interview
The story behind how Peter started from one store to now 1,300 in the making.
How charity can play a role in your restaurant, through cause-related marketing.
The benefits of creating unique point of sale systems software.
Strategies on how to please franchisees of your restaurant.
Advice for those wanting to create their own point of sale systems.
Please Support Our Sponsors
Social Restaurant Podcast is made possible by Netbase. Please show them your support!
Listen Now
[Tweet ""Everything we do, we're investing in ourselves." - @JerseyMikes CEO Peter Cancro"]

Leave Us a Voicemail
Did something from the show strike a chord with you?
Go ahead and use our Speakpipe widget to leave the producers a voicemail with your comments! We'll try to feature it on next week's show!

Additional Show Resources and Notes
In this week's restaurant news, Sara and I discuss the top 10 NRA Show trends and what we hope to see at the show this year. We're going to be recording a few live shows while we're there. Want to meet up in the Windy City? Shoot me an email.
Part of Jersey Mike's secret to marketing is their dedication to giving. Their passion for charity is inspiring, and they just celebrated their fourth annual "Month of Giving" in March. The company raised $2.1 million to donate, an all-time high.
Jersey Mike's is also leading the mobile payment innovation with their "Shore Points" reward system and app which is available for Android and Apple products.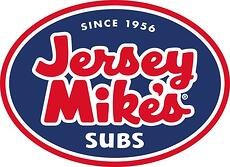 Peter is definitely a legion within the restaurant industry, entering the business at the shy age of 14. As a recipient of the 2013 Golden Chain Award and IFA Entrepreneur of the Year, we can also learn a thing or two from Mr. Cancro.
Like Us On Facebook
If you like what you are listening to on the Social Restaurant Podcast, why not head over to our official SRP Facebook page and like is there too.
Our Facebook fans will get continuously receive special insider tips, show supplemental materials and the chance to have back channel conversations with Nate, show guests and content sponsors.