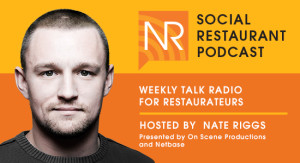 Forrester Research predicts that by 2016 more than 63 million Americans will be working from the comfort of their homes. Does this stat actually apply to the corporate culture of restaurant systems? My guest this week is living proof that it does.
In episode #038 of the Social Restaurant Podcast, I welcome Dan Ponton, CEO of Roosters, an Ohio-based franchised system with 31 locations, no corporate office, an executive workforce with amazing corporate culture that works from the restaurants and their homes.
Dan has mastered the art of building corporate culture in what some might consider an impossible setting for a restaurant system. And yet, Roosters has had great success, growing steadily in both franchised and corporate locations, promoting tested employees up from within the system into corporate roles and get this – in 22 years of operation, they've never closed a single location!
You'll also want to hear more about Dan's unique and incredibly fiscally responsible approach to acquiring real estate for new Roosters locations. Trust me when I say that we can all learn a lot of this story!
Go ahead, turn up the speakers, click play and listening to episode #038 of the Social Restaurant Podcast!
What You'll Learn During the Interview
How a virtual office can work even for a franchise.
The benefits of hiring from within your company.
Traits you should look for in a franchise partner.
The benefits of being fiscally responsible with real estate.
Why making corporate culture a priority is important
Please Support Our Sponsors
Social Restaurant Podcast is made possible by Netbase. Please show them your support!
Listen Now
[Tweet ""It's not about me. It's about our employees and what we do." - @Roosters CEO Dan Ponton"]

Leave Us a Voicemail
Did something from the show strike a chord with you?
Go ahead and use our Speakpipe widget to leave the producers a voicemail with your comments! We'll try to feature it on next week's show!

Additional Show Resources and Notes
Denver, Colorado will play host to the Fast Casual Executive Summit this October where we will hold a panel on social intelligence, let me know if you will be there!
Want to dine with stuffed animals? Just travel to the Moomin Cafe in Japan. Sara and I discuss the article of the week, give it a listen for our thoughts on dining with stuffed hippos.
Will you be attending the NRA Show next month, May 17-20th? Sara and I would love for you to connect with us if you're interested in being a part of the show where we will be set up around the press area doing some live recordings.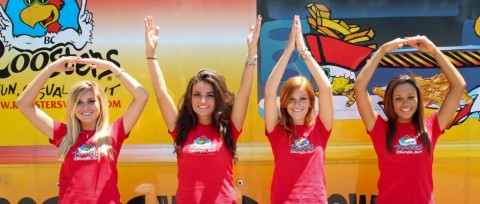 Interested in learning more on Dan and his business model? Check out this Columbus Business First article I reference during the show that features our guest.
Like Us On Facebook
If you like what you are listening to on the Social Restaurant Podcast, why not head over to our official SRP Facebook page and like is there too.
Our Facebook fans will get continuously receive special insider tips, show supplemental materials and the chance to have back channel conversations with Nate, show guests and content sponsors.