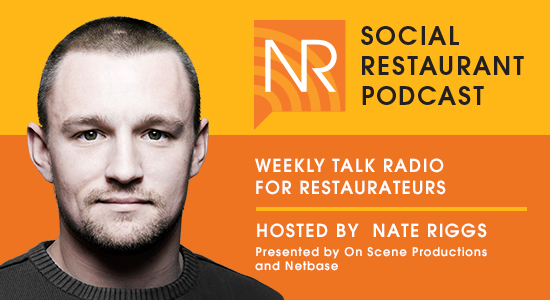 You've heard us mention Google Glass a few times on the show, right? But what exactly is Google Glass? And more importantly, does it have any use cases in my restaurant system?
In episode #037 of the Social Restaurant Podcast, I welcome Jason Smylie, EVP, CIO and CMO of Caproitti's Sandwich Shop, a franchised system that has recently opened their 100th location.
Jason has lead the charge on implementing the chains entire technology infrastructure – from POS System to a franchisee Intranet and everything in between. But they didn't stop there. Jason and his team at Caprioitti's are the first restaurant system to experiment with using Google Glass as a tool in their standard employee-training program.
This is one of the most innovating stories we've had the privilege of telling on the show, so make sure to listen in on our talk with Jason!
Go ahead, turn up the speakers, click play and listening to episode #037 of the Social Restaurant Podcast.
What You'll Learn During the Interview
Implementation strategy for how to significantly grow a franchise.
How to transform a blank canvas opportunity into a fully-integrated business model.
The importance of prioritizing when opening franchisees.
Various applications of Google Glass within the restaurant industry.
Tactics in overcoming backlash from naysayers in using advanced technology.
Please Support Our Sponsors
Social Restaurant Podcast is made possible by On Scene Productions and Netbase. Please show them your support!
Listen Now
[Tweet "Life is all about relationships." - @capriottisjason"]

Leave Us a Voicemail
Did something from the show strike a chord with you?
Go ahead and use our Speakpipe widget to leave the producers a voicemail with your comments! We'll try to feature it on next week's show!

Additional Show Resources and Notes
In this week's restaurant news, Sara and I discuss the 2014 VIBE Conference Awards and its collaboration with Technolomics. Who was your favorite adult beverage that took home a price this year?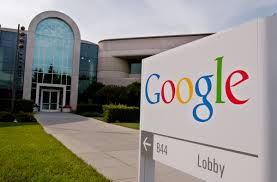 Google Glass was created behind the doors at Google X Labs. Get an insider's look into these labs thanks to Fast Company.
at $1,500 a pair, Google Glass was recognized by Time Magazine as one of the Best Inventions of the Year 2012. Find out why these spectacles made the list.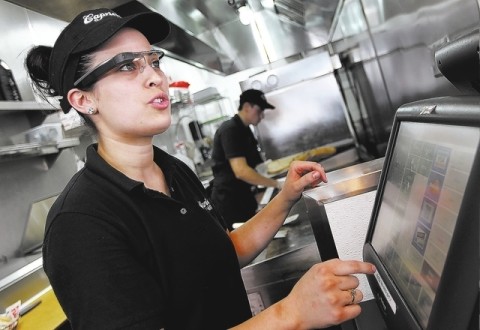 Is privacy a concern for you in terms of restaurant personnel wearing glass? You're part of the 72% of Americans who choose to not wear glass because of this
Will you be attending the NRA Show next month, May 17-20th? Sara and I would love for you to connect with us if you're interested in being a part of the show.
Like Us On Facebook
If you like what you are listening to on the Social Restaurant Podcast, why not head over to our official SRP Facebook page and like is there too.
Our Facebook fans will get continuously receive special insider tips, show supplemental materials and the chance to have back channel conversations with Nate, show guests and content sponsors.