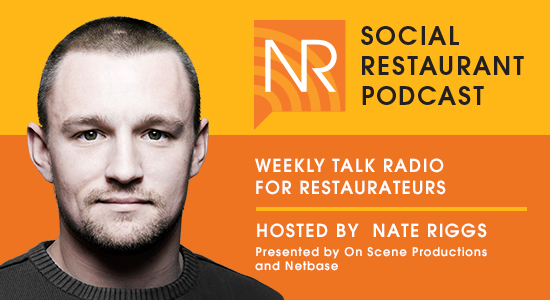 If there's one food that's made its way into the mouths of just about everyone in America, it's probably the hotdog.
A classic American food cherished by everyone from hipsters to school kids and sports fans alike, the hotdog trend has gained momentum in recent years, moving these mouth-watering American delicacies from microwaves, baseball fields and theme parks to U.S. cities across the map.
But what makes a good hotdog – I mean a really good hotdog? Our guest this week is here to tell you want to look for.
In episode #034 of the Social Restaurant Podcast, I welcome Jonathan Luther Jr., Co-Founder, Concept Designer and Proprietor of JJ's Red Hots, a start up hotdog joint based in the heart of Charlotte, North Carolina.
Jon and his dad – a retired restaurant executive whose led little brands like Popeye's Chicken and Dunkin Donuts – have set out to spread the love for this classic American food, one hotdog at a time.
I really enjoy this interview with Jonathan, not only for his story, but also for the sense of passion you can hear in his voice when he talks about JJ's. Jon shares lessons and advice on conducting business with family, following your dreams and passions and how to approach concept growth.
Go ahead, turn up the speakers, click play and listening to episode #034 of the Social Restaurant Podcast.
What You'll Learn During the Interview
How to bring a concept from one region and develop it in another.
What the 'Veto Vote' is and Jon's advice on how restaurants can combat potential vetoes.
The advantages of fostering a core clientele to create a brand that people want to be a part of.
Strategies that can add to your core sale to help drive greater revenue.
How social can bring your brand character to life.
Please Support Our Sponsors
Social Restaurant Podcast is made possible by On Scene Productions and Netbase. Please show them your support!
Listen Now
[Tweet ""JJ's developed on the back of a napkin and I have an extreme passion for it." - @JJsRedHots"]

Leave Us a Voicemail
Did something from the show strike a chord with you?
Go ahead and use our Speakpipe widget to leave the producers a voicemail with your comments! We'll try to feature it on next week's show!

Additional Show Resources and Notes
Are you a snacker? Sara and I discuss a FastCasual.com article for this week's news of the week titled "Demand for snack opportunities on the rise." What are your thoughts on this snacking trend? Leave us a comment by using the Speakpipe widget.
Jon shares his experience working with his father, Jon Luther Sr., throughout the show. As a retired restaurant pro, the JJ duo have launched this great american hotdog joint.
Meet Frank the Tank, JJ Red Hot's unique take on "reinventing the company picnic." From charity events to little league baseball games to catering parties, Jon sees Frank as a great way to continue to grow the JJ's brand character. Happy 1st Belated Birthday, Frank the Tank!
Want to say connected to JJ's one hotdog at a time journey? Follow them at @JJsRedHots, on Facebook and on Instagram.
Like Us Facebook
If you like what you are listening to on the Social Restaurant Podcast, why not head over to our official SRP Facebook page and like is there too.
Our Facebook fans will get continuously receive special insider tips, show supplemental materials and the chance to have back channel conversations with Nate, show guests and content sponsors.