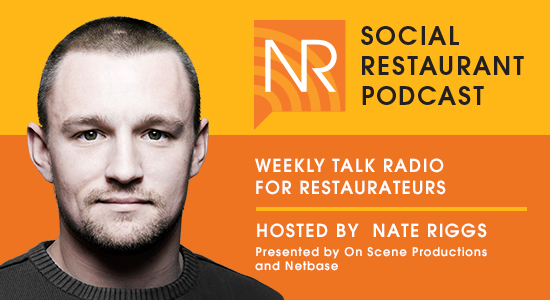 We talk a lot about restaurant trends on the Social Restaurant Podcast. From consumer demand for 'farm to table' options to the shift towards fast casual to how restaurants are using content marketing strategies, our guest and his brand have emerged as a thought leader who is breaking past boundaries in each one of these areas.
In episode #031 of the Social Restaurant Podcast, I welcome Chris Arnold to the show to talk all things Chipotle. Chris is the PR and Communications Director for Chipotle Mexican Grill and has been at the helm since 2003 and behind a lot of the burrito-slinging giant's successful outreach.
Chris and I discuss a lot of stuff, but pay special attention to the making of his brand's new satirical comedy series on Hulu and Hulu+, "Farmed and Dangerous". Trust me when I say that this is an episode that will be near and dear to your own heart, LCD screen and hungry tummy.
Go ahead, turn up the speakers, click play and listening to episode #031 of the Social Restaurant Podcast.
What You'll Learn During the Interview
How Chipotle's vision and performing business has enable the burrito brand to become a very media-centric company.
Chipotle's commitment to advocating for governmental issues that are consistent to their mission and values and tips on how your brand can get involved too.
A backstage pass to the production of Farmed and Dangerous, including Chipotle's goal in creating the Hulu-syndicated series.
Tips on how to develop a sustainable business model and why commitment to sustainable farmers is key.
Information on 'Sofritas,' the brand's new tofu option.
Please Support Our Sponsors
Social Restaurant Podcast is made possible by On Scene Productions and Netbase. Please show them your support!
Listen Now
[Tweet ""In 2013, we served 130 billion lbs of naturally raised meat."- @ChipotleMedia"]
Leave Us a Voicemail
Did something from the show strike a chord with you? Go ahead and use our Speakpipe widget to leave the producers a voicemail with your comments! We'll try to feature it one next week's show!
Additional Show Resources and Notes
In this week's news, Sara and I talk about the minimum wage controversy that's swept the restaurant industry. If you're interested in learning more, check out this QSR Magazine article and Bloomberg Businessweek article. What's your take? Let us know by leaving a comment.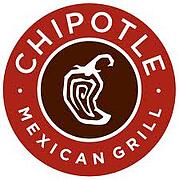 Chris says GMO labeling is one of the governmental issues that Chipotle feels strongly about. Because of this, Chipotle is committed to being as transparent as possible on all of their ingredients. Learn what's in your favorite burrito here.
As board secretary, Chris sits on the Chipotle Cultivation Foundation, a non-profit dedicated to creating a sustainable, healthful and equitable food future. To date, the foundation has raised over $2 million.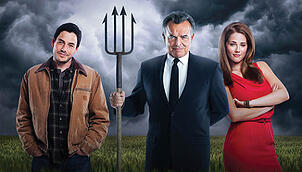 Have you watched Farmed and Dangerous yet? This four 30 minute episode Hulu and Hulu+ series is not only entertaining and satirical in nature, but also touch on real, serious issues that Chipotle and sustainable restaurants are working towards. Learn more about Piro, the production company that Chipotle partnered with to create the series.
Who else is excited to try Chipotle's new Sofritas?
According to Netbase, one of our sponsors, Chipotle's 'Positive Net Sentiment' in the social media conversation around the brand is a very favorable 70% with a 'Passion Intensity' of 50 - meaning people use high passion words like "love," "awesome" or "amazing" when talking about the brand online. Sofritas are popping up in these online mentions too.
If you're interested in ideas on how your restaurant can use social data and insights in the strategic decision-making process, download our brand new eBook that's just been pushed live today. Thanks to Netbase, for providing all the data and insights! Please show them your support!
Like Us Facebook
If you like what you are listening to on the Social Restaurant Podcast, why not head over to our official SRP Facebook page and like is there too.
Our Facebook fans will get continuously receive special insider tips, show supplemental materials and the chance to have back channel conversations with Nate, show guests and content sponsors.