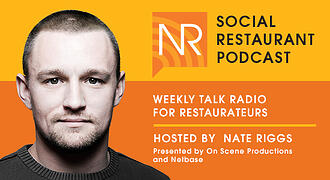 I love my kids, but sometimes they can be the pickiest of eaters. And when they're not happy with the menu, my wife and I hear about it to no end.
As a parent, I can tell you first hand that it's always a challenge to find good, healthy food that your kids can get excited about – let alone a fun and entertaining dining environment where you can enjoy dinner as a family.
That's why I'm excited about my guest this week – as I think she's found the answer!
In episode #030 of the Social Restaurant Podcast, I welcome Shannon Payette Seip, Co-Founder of Bean Sprouts, an innovative new concept based in Seattle, Washington that's taking this challenge head on.
Shannon and I discuss everything from how to get kids excited about healthy culinary to the fun and quirky brand that she and her partner Kelly Parthen have developed to keep the attention of both kids and their parents.
Go ahead, turn up the speakers, click play and listening to episode #030 of the Social Restaurant Podcast.
What You'll Learn During the Interview
Advice on how you can become a restaurant operator with only a new, out-of-the-box concept and no formal culinary training.
Creative ways to position your brand throughout your entire restaurant concept, including internal efforts.
How to be a kid-focused cafe while also appealing to parents through a fun family dining experience
The advantages of being located in places that have built-in audiences.
Strategies on how to create more fun cooking experiences for kids which will in return, spark and encourage them to try new foods.
Please Support Our Sponsors
Social Restaurant Podcast is made possible by On Scene Productions and Netbase. Please show them your support!
Listen Now
[Tweet ""Taste preferences form at 3. The more hands-on ownership, the more likely kids try something new.""]
Leave Us a Voicemail
Did something from the show strike a chord with you? Go ahead and use our Speakpipe widget to leave the producers a voicemail with your comments! We'll try to feature it one next week's show!

Additional Show Resources and Notes
In conjunction with the theme of this week's episode, Sara and I discuss a Fast Casual article in our restaurant news titled "Kids' Menus: Evolution or Revolution?" What do you think? Let us know by leaving us a comment!
Shannon gives up a play-by-play on what to expect when visiting a Bean Sprouts restaurant. To engage and empower their little diners, every location has a lower counter, where kids can choose what they want to eat, regardless of their reading level.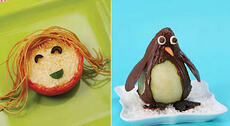 Creativity is Bean Sprouts' middle name! From their 'Do-Re-For-Me' PB&J to their 'Wazzle' pizzas, Shannon says their healthy menu options for kids all have "a bit of personality." Check out their full menu here.
Education and chuckles for parents, are two other factors that Shannon says are important to the Bean Sprouts brand. What do you think of Broccoli Obama and Pitt Romney?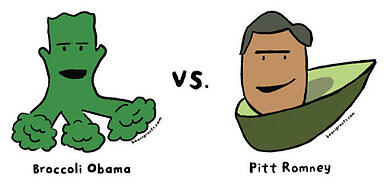 Interested in learning more about Bean Sprouts? Check out their cooking classes and Bean Appetit Cookbook for more kids cooking with parental guidance fun!
Like Us Facebook
If you like what you are listening to on the Social Restaurant Podcast, why not head over to our official SRP Facebook page and like is there too.
Our Facebook fans will get continuously receive special insider tips, show supplemental materials and the chance to have back channel conversations with Nate, show guests and content sponsors.