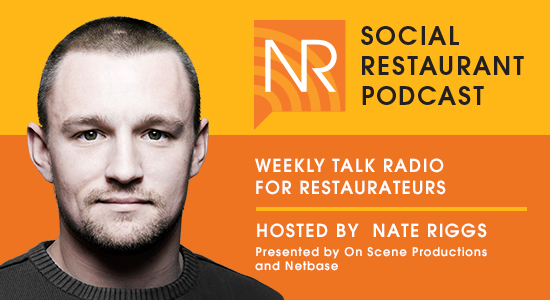 In this special edition of the show, we're broadcasting live from the Columbus Convention Center at the Ohio Restaurant Association's NAPICS event.
This the largest trade show in North America specifically focused on the pizza and ice cream categories.
This year marked the 11th year for NAPICS.
With more than 4,000 attendees and 175 exhibitors, the conference was full of talented operators, purveyors and other restaurant personnel within the pizza and ice cream segments.
In episode #028 of the Social Restaurant Podcast, I talk with Ohio Restaurant Association board members and even a few students who competed in the ProStart Competition – a contest where teams of students work to design and plan every aspect of their own restaurant concept.
You'll first here my interview with Jarrod Clabaugh, Director of Communications for the ORA. Next, I sit down with Jeff Fix, Vice President of Business Development at Avalon Foodservice and ORA board member.
We then discuss ways high school students can participate in NAPICS by talking with Sharon Fish, Executive Director of ORA's Education Foundation, Karen Burke, a ProStart student and Debbie Bates, a high school culinary teacher.
Go ahead, turn up the speakers, click play and listening to episode #028 of the Social Restaurant Podcast.
What You'll Learn During the Interview
Information on the Ohio Restaurant Association and its membership benefits.
How to transition from a restaurant operator to a purveyor.
What qualities you should look for when selecting purveyors and partners.
Details on the ORA's Education Foundation and the ProStart Program for high school students.
Please Support Our Sponsors
Social Restaurant Podcast is made possible by On Scene Productions and Netbase. Please show them your support!
Listen Now
[Tweet "The ORA is really passionate about the restaurant industry and its future. - @picktownfix"]

Additional Show Resources and Notes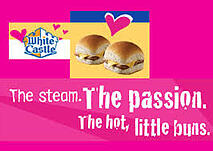 In celebration of Valentine's Day, this week's restaurant news talks about White Castle's holiday celebration, benefiting the American Red Cross. To learn more about this special evening, read this QSRweb.com article or visit White Castle's website.
If you're interested in learning more about the Ohio Restaurant Association and what to find out how to become a member, visit their site for more information.
Is your son or daughter interested in pursuing a culinary career? Learn more about the National Restaurant's Education Foundation's ProStart Program.

Like what you heard from my experience at NAPICS? I would highly recommend anyone interested in these segments to attend next year's conference. Visit the NAPICS's site for more details.
Like Us Facebook
If you like what you are listening to on the Social Restaurant Podcast, why not head over to our official SRP Facebook page and like is there too.
Our Facebook fans will get continuously receive special insider tips, show supplemental materials and the chance to have back channel conversations with Nate, show guests and content sponsors.