Most restaurant holding companies grow by blowing out a popular
concept and then acquiring concepts to add to the mix.
My guest this week has taken this model, spiced it up with a little bit of Carolina BBQ expertise and flipped that model on it's head, offering his franchisees access to multiple concepts.
In episode #024 of the Social Restaurant Podcast, I talk with Brian Bailey, CEO of Ichor Restaurant Group, a rapidly growing Canton, Ohio-based fast casual franchise that has built an interesting model to allow franchisees to open multiple restaurants in the same town - all under different brand names and flavor profiles.
Brian brings all kinds of energy and enthusiasm to this week's show and is not only a restaurant innovator, but also an award-winning BBQ expert who's skills have been honed in the pits.
Go ahead, turn up the speakers, click play and listening to episode #024 of the Social Restaurant Podcast.
What You'll Learn During the Interview
How to transform a personal, inspired passion into a logical business path.
The sophisticated palate you can gain from tasting different restaurants' foods to help develop your own concept.
Understand why would-be restaurateurs should participate in festivals.
Brian's thoughts on why the level of service separates fast casual from QSR.
How engaging your existing fan base can motivate our customers to try your other restaurants.
Please Support Our Sponsors
Social Restaurant Podcast is made possible by On Scene Productions and Netbase. Please show them your support!
Listen Now
[Tweet ""Every town should have a good newspaper joint and every town should have a good barbecue joint." - Brian Bailey"]
Additional Show Resources and Notes
In this week's restaurant news, we discuss a QSR Magazine article titled "What Burger Brands Can Learn From Sandwich." Read more on what burgers brands can learn from its "more malleable brother."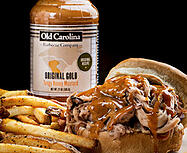 Brian discusses the rich, authentic, southern-inspired taste of Old Carolina Barbecue Company. Read about this fast casual brand and the 100+ rib-off awards its won.
Throughout the show, I talk with Brian about Ichor Restaurant Group's franchise model and four restaurant concepts - Old Carolina, Baja Pizzafish, Smoke the Burger Joint and Wedge Grilled Cheese. Make sure to check out what all the restaurant group is doing.
As an affiliate of Punch Media Group, I also support Brian's recommendation of using this digital media and entertainment company. Learn more on how to utilize their services of developing popular culture experiences and brand strategies across online and mobile platforms.
Like Us Facebook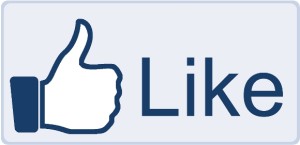 If you like what you are listening too on the Social Restaurant Podcast, why not head over to our official SRP Facebook page and like is there too.
Our Facebook fans will get continuously receive special insider tips, show supplemental materials and the chance to have back channel conversations with Nate, show guests and content sponsors.