How much do you know about CRM? Have these strategies, processes and
tools found their way into your organization?
The restaurant business revolves around managing customer relationships.Whether it's developing a franchise network or simply keeping tabs on the people who walk up to your counter everyday, any operator will tell you that it's the relationship established between the people in your brand and your guests that keeps them happy and coming back, again and again.
In episode #020 of the Social Restaurant Podcast, I talk with Jon Ferrara, Founder and CEO of Nimble, a new take on CRM that leverages intelligence aggregated directly from the user's social graph to surface relationship building opportunities that over time, lead to transactions.
Jon has been a leading thinker and CRM pioneer since co-founding Goldmine back in 1989. That company was recognized as a national "Fast 500" company, sweeping the computer industry by receiving multiple back to back PC Magazine's "Editor's Choice" awards from 1993 to 1997.
You need to manage your customer relationships more efficiently, and Jon's ideas will show you how to actually do it, starting right now.
Go ahead, turn up the speakers, click play and listening to episode #020 of the Social Restaurant Podcast.
What You'll Learn During the Interview
How CRM has evolved over the years, and what's in managing customer relationships.
How technologies like social media have changed the game and a few different ways the CRM now translates across an organization.
Jon's summary and definition of social signals and why that term should be important to you.
How CRM can help a franchise organization develop and grow by keeping in touch with the right people.
What's next for Nimble in terms of features and products that will help uncover deeper intelligence you will track in your CRM.
Please Support Our Sponsors

Video content is changing. Not only in the way it's consumed, but in how it's produced. At On Scene Productions, we develop multi-channel video content strategies to help clients fill the entire sales funnel, from introduction to education to purchase >> LEARN MORE
Don't let your shift hit the fan! Use ShiftNote, a web-based manager's logbook and employee scheduling tool. Replace messy paper and files with an easy-to-use online system. >> LEARN MORE

Listen Now
[Tweet "Salespeople aren't good at data entry. They're good at relationships" - @jon_ferrara"]
Additional Show Resources and Notes
In open of this show, I mention a few articles that have captured the evolution of CRM during the rise of social media. I want to give a shout out to Jeremiah Oywang and his 2007 article entitled Explaining the Social Graph to Your Executives.
While it's all but ancient text in regards to how much has changed in the past six years, the ideas and concepts Jeremiah wrote were well ahead of their time.
I also mention Jacob Morgan's article in Social Media examiner in late 2010 entitled what is Social CRM? While Jon will argue that the term "Social CRM" has gone by the wayside, Jacob does a nice job of capturing the shift in the technologies that supported customer interaction back then. The graphic below was lifted from the original article because I think it's a very succinct visual that can help you get your head around how the mindset was evolving.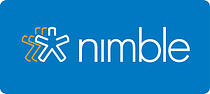 And finally, as of this episode, I've been a Nimble CRM user for about 3 weeks. In the past, I've used more than a dozen CRM systems that have included SalesForce, Batchbook, ACT, SugarCRM and a few others.
While it took me some time to fully comprehend exactly what Nimble can do, I've opted in for the long haul, replacing my Highrise account with Jon's system.
From an intelligence standpoint, I've never seen anything like Nimble before. I can tell you that I've already seen at least two different instances of opportunities that have surfaced as a result of the visibility that this CRM delivers, that I would have never been aware of using other tools.
Learn more about Nimble by visiting the site and checking out some of the video demos. It may be what you are looking for. Oh, and know that I am in no way affiliated the company, other than enjoying Jon's relationship and being a happy customer and user.
Like Us Facebook
If you like what you are listening too on the Social Restaurant Podcast, why not head over to our official SRP Facebook page and like is there too.
Our Facebook fans will get continuously receive special insider tips, show supplemental materials and the chance to have back channel conversations with Nate, show guests and content sponsors.