Ever heard of a $100 cheese steak? It's a restaurant marketing idea that
spread virally, making Barclay Prime one of the top upscale steakhouses in the city of Philadelphia.
If you've ever wondered exactly how viral marketing works, this next interview is jammed packed with all of the information you need to make your menu and promotions spread from one customer to next.
In episode #017 of the Social Restaurant Podcast, I talk with Jonah Berger, professor at the Wharton School of Business and author of the New York Times best-selling book, Contagious – Why Things Catch On.
Jonah has spent the last 10 years applying the scientific method to studying what exactly makes some ideas catch on, and why some never make it off the ground. His research led to the development of the STEPPS framework, which outlines a formula that marketers can use as a guide while brainstorming that next big product, service or campaign idea.
Contagious has helped restaurants, non-profits and even a hip-hop rapper create and launch ideas with all the right ingredients to catch on. If your marketing department is small and you have to make what dollars you have count, you'll want to hear Jonah talk through his STEPPS Framework. Go ahead, turn up the speakers, click play and listen to episode #017 of the Social Restaurant Podcast.
What You'll Learn During the Interview
Learn to understand the difference between viral marketing and word of mouth marketing, and the surprising statistics on both sides.
Discover the STEPPS Framework and learn how Jonah believes it can be applied by restaurant marketers and operators
Hear case studies and examples of brands who have caused ideas to spread, and how they went about it.
Where you can find the book and other resources that will help you learn how to make your ideas spread.
Please Support Our Sponsors

Video content is changing. Not only in the way it's consumed, but in how it's produced. At On Scene Productions, we develop multi-channel video content strategies to help clients fill the entire sales funnel, from introduction to education to purchase >> LEARN MORE
Don't let your shift hit the fan! Use ShiftNote, a web-based manager's logbook and employee scheduling tool. Replace messy paper and files with an easy-to-use online system. >> LEARN MORE

Listen Now
[Tweet ""When you look at the data, only about 7% of word of mouth happens online""]
Additional Show Resources and Notes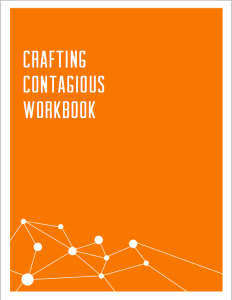 Before the resources, I want to give shout outs to the folks I mention during the show. A gentlemanly hat tip goes to my friend Scott Able, a.k.a., The Content Wrangler, for peeking my interest on a lot of the videos you see below. Likewise, check out this post on Simply Zesty for a great list of the 50 top viral videos in 2013.
As a way to get you thinking about and applying STEPPS to your own marketing ideas and content, Jonah has created a workbook that will get you started in a good direction.
The questions are tough, so in my opinion, this resource is best served over good food during a lunch and learn brainstorming session with your marketing team.
Download Crafting Contagious from Jonah's site and use it as a tool in your content, product or creative planning process.
During the show, I also mention some of 2013's most viral videos. You can check my three favorite from the links below. For fun, use Jonah's workbook to identify which STEPPS which STEPPS (Social currency, Triggers, Emotion, Public, Practical Value and Stories) are present in each viral hit.
Like Us Facebook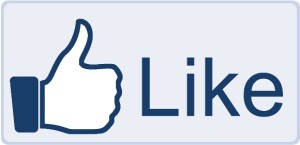 If you like what you are listening too on the Social Restaurant Podcast, why not head over to our official SRP Facebook page and like is there too.
Our Facebook fans will get continuously receive special insider tips, show supplemental materials and the chance to have back channel conversations with Nate, show guests and content sponsors.