Did you know that you and your brand have the potential to build a
proprietary audience?
If you've ever wondered exactly how viral marketing works, this next interview is jammed packed with all of the information you need to make your menu and promotions spread from one customer to next.
In episode #018 of the Social Restaurant Podcast, I talk with Jeffrey K. Rohrs, Vice President of Marketing Insights for ExactTarget, a leading global provider of email marketing and cross-channel interactive marketing software-as-a-service solutions
I'm ecstatic that Jeff wrote this book. In the age of mobile, social and all shapes of digital communications, the ideas contained in Audience give marketers a blueprint on how to grow, activate and show the ROI of your proprietary audience.
Go ahead, turn up the speakers, click play and listening to episode #018 of the Social Restaurant Podcast.
What You'll Learn During the Interview
Learn who constitutes your proprietary audience and the value they hold.

Hear case studies and research on the predicted monetary amount of a fan, follower or subscribe.
Communicate and engage with the seekers, amplifiers and joiners of your brand.
Determine the most strategic strategy to build direct and exclusive relationships with your proprietary audience based on their individual behaviors, motivations and habits.
Where you can find the book and communicate with Jeff through his social platforms.
Please Support Our Sponsors

Video content is changing. Not only in the way it's consumed, but in how it's produced. At On Scene Productions, we develop multi-channel video content strategies to help clients fill the entire sales funnel, from introduction to education to purchase >> LEARN MORE
Don't let your shift hit the fan! Use ShiftNote, a web-based manager's logbook and employee scheduling tool. Replace messy paper and files with an easy-to-use online system. >> LEARN MORE

Listen Now
[Tweet " "People will just find you naturally, but it's never going to be as big as if you're purposeful about it" "]
Additional Show Resources and Notes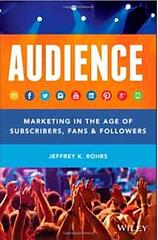 During the show, I mention the 2013 Syncapse Case Study which looked at 20 different global brands to determine than an average Facebook fan is worth about $174. Download the study to learn about Syncapse's research.
Jeff and the rest of the ExactTarget team have developed reports and tools on how to better communicate with your subscribers, fans and followers. Download The Audience Growth Survey, one of their most informative reports.
Melt, a gourmet grilled cheese restaurant located in Cleveland and now Columbus, is mentioned by Jeff as a perfect example of capitalizing on the value of your propriety audience. With the incentive of receiving 25% off of all orders for life, dedicated grilled cheese super fans can join the Melt Tattoo Family by adorning inked images of the restaurant's sandwiches.
Find fun resources, printable posters and more of Jeff's ideas by visiting the Audience Pro blog. Continue to conversation by following @AudiencePro and liking Audience Book on Facebook.
Like Us Facebook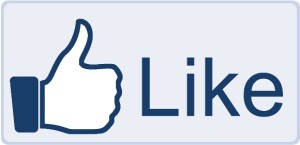 If you like what you are listening too on the Social Restaurant Podcast, why not head over to our official SRP Facebook page and like is there too.
Our Facebook fans will get continuously receive special insider tips, show supplemental materials and the chance to have back channel conversations with Nate, show guests and content sponsors.