Can you pinpoint the most important space in your restaurants?
Some operators believe that it's the space in-between your guests and your menu. For others, it comes down to the crowded tabletop real estate where things like seasonal promotions become visible and take flight.
But my guest today will argue that while each of those spaces are important, they matter less than space that exists in the 18 inches in between face of your host, server or cashier and the face of each customer.
In episode #015 of the Social Restaurant Podcast, I talk with Eric Chester, Founder and CEO of the Center for Work Ethic Development on the topic of igniting passion, building solid work ethic and getting higher performance from the ranks your front line employees.
As a former teacher and coach, a nationally acclaimed keynote speaker and the author of three books, Eric has spent his career helping leaders learn how to engage the emerging workforce and create cultures that make employees want to work harder, perform better, and stay longer.
If the battle to keep customers coming back is truly waged on the front lines of your restaurant operations, then Eric has a formula that can help you win at every interaction.
If you struggle with how to build employee work ethic at the restaurant level, this is a episode you won't want to miss.
What You'll Learn During the Interview
How Eric defines the idea of work ethic in it's simplest form.
The importance of building relationships with employees that will ensure they understand expectations and are willing to meet them.
Eric's surprising definition of Generation Why and why it has little to do with your age group.
How to understand what success looks like for front line employees and how to align their success with the success of your business
Please Support Our Sponsors
Video content is changing. Not only in the way it's consumed, but in how it's produced. At On Scene Productions, we develop multi-channel video content strategies to help clients fill the entire sales funnel, from introduction to education to purchase >> LEARN MORE
Don't let your shift hit the fan! Use ShiftNote, a web-based manager's logbook and employee scheduling tool. Replace messy paper and files with an easy-to-use online system. >> LEARN MORE

Listen Now
[Tweet ""Rules without relationship lead to rebellion.""]
Additional Show Resources and Notes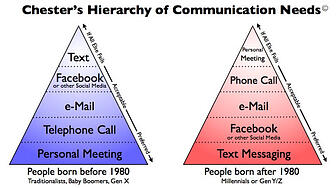 A piece of Eric's thinking that is worth considering in relation to how technology has changed the work force lies in his take on Maslow's classic Hierarchy of Needs.
Essentially, Eric argues that employees born before 1980 prioritize their personal communication vehicles very differently than employees born after the year 1980. We've come to know members of this critical generation of employees by many names -- "Generation Y," "The Millennials", "Generation Me" -- just to name a few.
Eric argues that for managers to truly be effective, they must learn to adopt their communication styles, channels and habits to mirror the habits of their employees born after 1980.
What's your take? Do you agree or disagree with how Eric has rearranged this hierarchy?
You can also learn more of Eric's thinking on how to get more from the front lines in a free ebook he created back in 2002 entitled Employing Generation Why - Understanding, Managing and Motivating Your Workforce. The 204 page book is definitely worth your time.
Like Us Facebook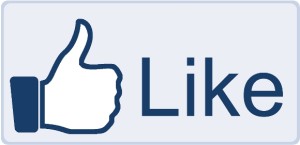 If you like what you are listening too on the Social Restaurant Podcast, why not head over to our official SRP Facebook page and like is there too.
Our Facebook fans will get continuously receive special insider tips, show supplemental materials and the chance to have back channel conversations with Nate, show guests and content sponsors.