HOW WE HELPED
In order to help Hometeam Properties adjust to their new landscape, we developed an actionable and comprehensive inbound marketing and sales strategy. This started with a full implementation and onboarding of HubSpot's Professional marketing automation system and sales system.
To make sure this system implementation was successful, we gathered the Hometeam team for a kick-off session that would teach them the key fundamentals of inbound marketing and how they could use the tools to create a strong strategy.
In order to keep the team informed, we provided them with ongoing strategic guidance, coaching, and education to the members of Hometeam's internal staff. This helps them to effectively execute the inbound marketing and sales methodology in a way that will help them continue to reach their sales goals.
From there, Hometeam underwent a full website redesign and migrated their website to HubSpot COS. To maintain the site, we created and tested up to three Customer Driven Design hypotheses per month. By using tools like HotJar, we were able to see how users were interacting with the site and make changes to it accordingly.
After the site was migrated to HubSpot's COS, we went to work fully developing and optimizing more than 180 landing pages for the properties that they had. We also migrated multiple luxury property microsites for non-student housing options into the main website and HubSpot COS. This has been an ongoing process.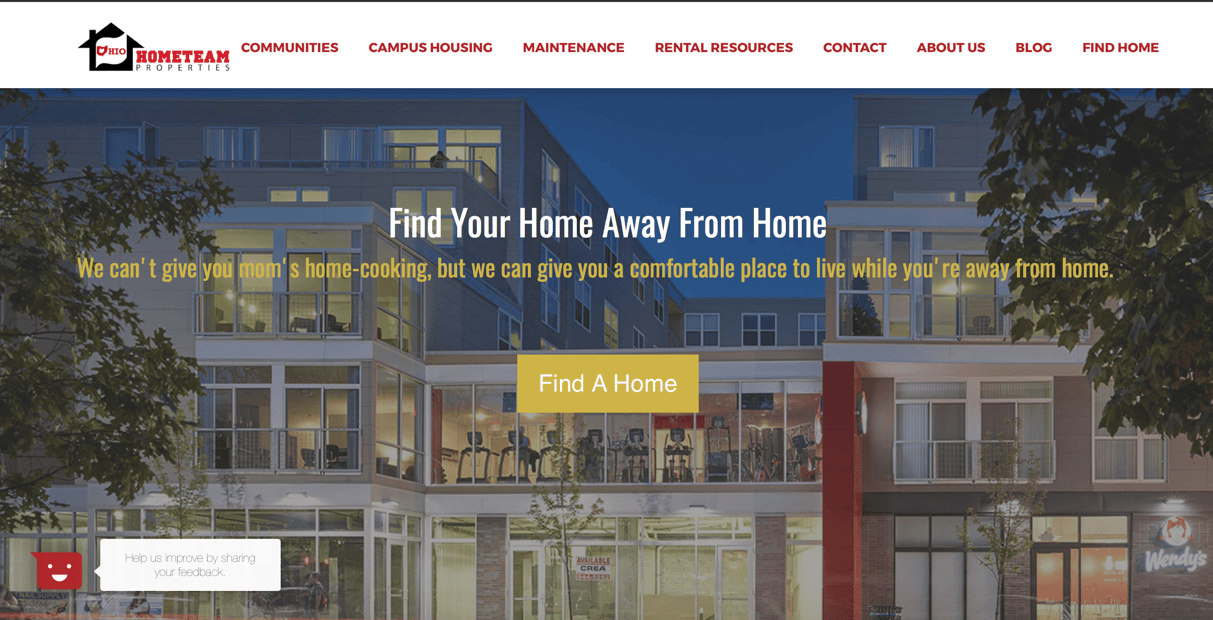 Content activation was another key part of Hometeam's process and journey to becoming a trusted name for off-campus housing. In order to do this, we worked with them to create and deploy up to two unique, persona-centric premium content offers annually. This included things like a budgeting calculator for students.
To full utilize HubSpot Sales Pro, we trained Hometeam's leasing agents on how to use the deals pipeline for full transparency and tracking of any leads and closed leases. This included the set-up of a custom deals pipeline that fit exactly what Hometeam needed for their internal sales team.
By the end of 2017, Hometeam Properties increased the sessions and page views on their website by more than 600%. They have seen significant increases in overall site interaction numbers.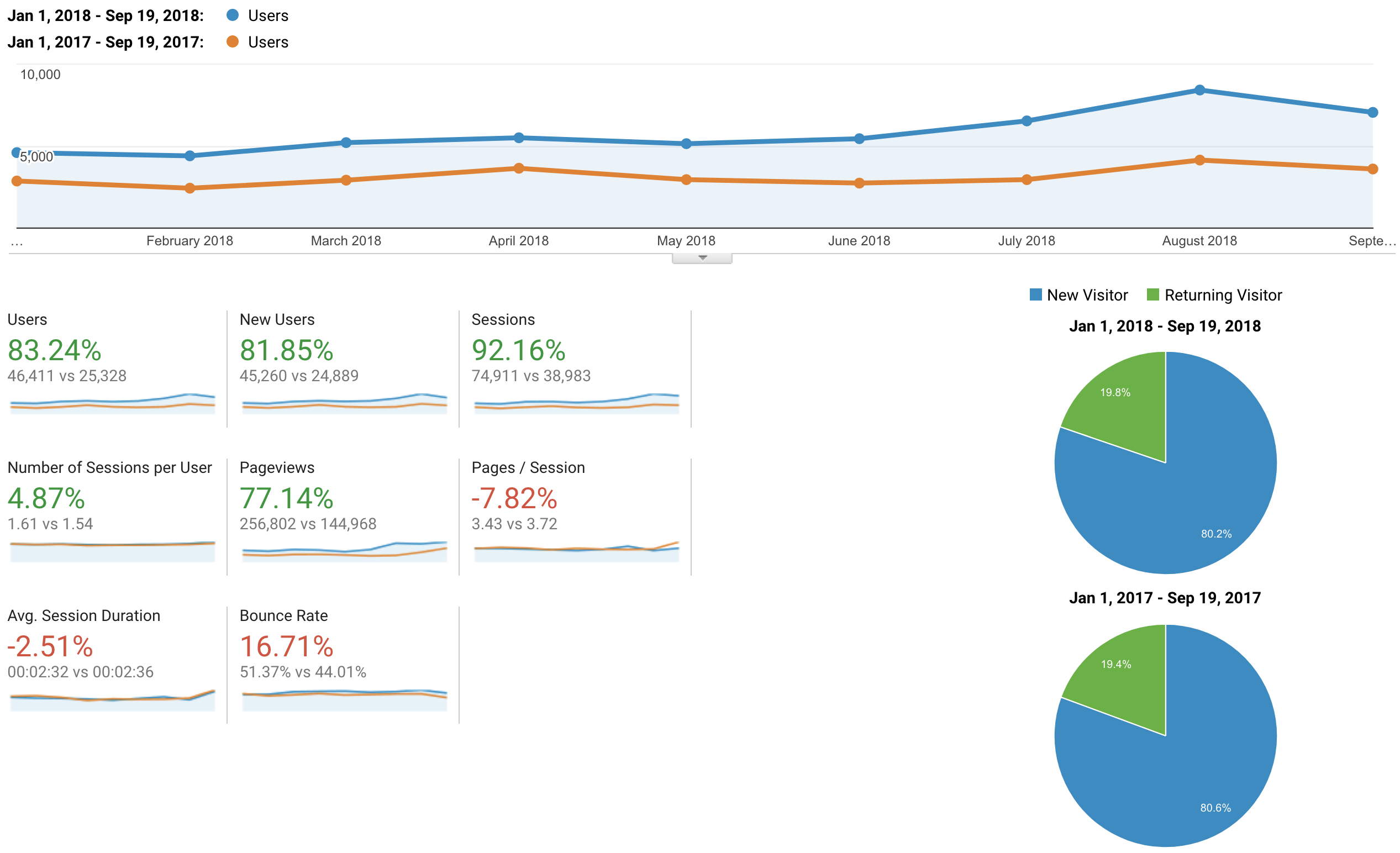 Another key part of Hometeam Properties' digital process is executing a consistent Facebook Advertising strategy. In 2017, we helped Hometeam deploy 14 Facebook campaigns that utilized various audience targeting strategies as well as A/B split testing. They reached over 64,000 people, had over 94,000 impressions, and averaged a cost per click of $1.50.