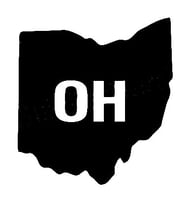 Ohio is incredibly rich in specialized marketing companies who focus on creative, website, digital, and full-service offerings.
The state's agency density helps small and medium-sized businesses grow and thrive in a highly competitive landscape. In recent years, a substantial amount of local marketing firms have moved to adopt inbound marketing as part of their operating methodology.
My firm is one of them.
I first learned of the HubSpot Partner Program during an interview with Brian Halligan at INBOUND back in 2009. Since that time, the program has expanded to include over 1,800 HubSpot partners around the United States. Locally, there are now about 47 total Ohio HubSpot Partners providing services today.
What's in it for the Marketing Companies
Life as an agency owner can be exhausting.
Long hours, the constant hunt for new business, finding and keeping good employees, managing client expectations and the always dreaded "scope creep", can all be sources of frustration.
Overcoming inevitable hills and valleys in revenue and profitability is simply part of the game.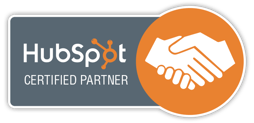 This is one of the reasons that one after another, many firms have made the move to become an inbound marketing company. While it comes with a learning curve and a heavy up front investment, putting the time and attention into adopting inbound can position an agency for sustainable long term growth.
While there are a lot of reasons to "go all-in" on inbound, some of the key benefits of becoming a Certified HubSpot Partner include:
More predictable revenue through better client results. Many marketing firms struggle to trade project-based work, which requires an constant emphasis on sales, for clients who are willing to sign up for monthly retainer programs.

For the agency, a monthly commitment from any client helps the agency focus on delivering higher levels of attention and service, while also empowering them to focus on achieving better results over a longer term.


A single-system marketing automation platform. For years, many agencies serviced clients seeking support in their digital marketing initiatives using separate tools for website and blog content management, SEO keyword research, social media, email marketing, CRM and online advertising. It was then the job of the agency to take multiple decentralized reports, cobble them together and try to make sense of loosely derived insights to guide strategic pivots. Sounds like fun, right?

Enter HubSpot - a marketer's best friend. HubSpot is a system that was designed from the onset to reduce the need for integrating multiple systems. Agency's find HubSpot attractive because it allows for staff time to be spent on activities that impact the client's end result. The system also helps the agency quickly and efficiently generate reports that allow for adjustments to the strategy and implementation to happen much faster, saving what was formally wasted budget dollars.

Additional revenue as a technology re-seller. While it will likely equate to less than 1% - 5% of any agency's annual revenue, HubSpot has designed a re-seller program that allows Certified HubSpot Partners to on board new clients to the system for the sticker price listed their website.

The partner then makes a 20% commission on software on the back end which HubSpot pays out quarterly. This transparency of pricing makes things much less complex for inbound marketing companies.
---
The Requirements to Become a Certified HubSpot Partner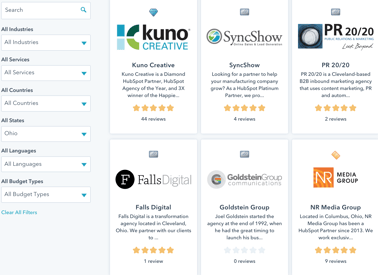 There's a lot of work involved in earning your stripes and joining the HubSpot Partner Program.
The program operates on a plethora of partner tiers that start with new partners and move all the way through the Diamond-tier. Each tier is based on two sets of criteria:
Managed MRR (Monthly Recurring Revenue). This indicates the level of service each agency provides to their clients and also considers each client's Customer Happiness Index or "CHI" rating.


Annual Sales. This metric is a direct measurement of how many clients each partner brings on as a user of HubSpot's Marketing Automation software suite and at what level. There are three levels of HubSpot's software - Basic, Pro and Enterprise - each requiring a different financial investment. The annual sales metric also considers sales of product add-ons such as HubSpot Websites, the Ads Platform, and more advanced HubSpot Analytics.
When you are considering working with a HubSpot partner, it's important to keep in mind that all partners are also paying HubSpot customers. This "eat the dog food" mentality keeps partners honest.

Each partner must use the system in order to maintain their status. They are also required to invest their own marketing budget into the software, with no special treatment from the mother ship in Boston.

---

---
Partners Must Successfully Complete Training Requirements to Become Certified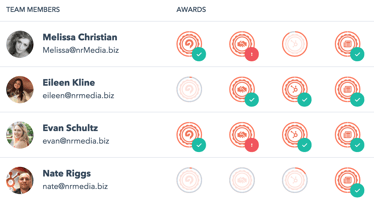 In order to become a Certified HubSpot Partner, marketing agencies must successfully complete a larger list of training modules provided in HubSpot Academy.
There are currently 21 different certifications that people can earn. Some of the most common certs include: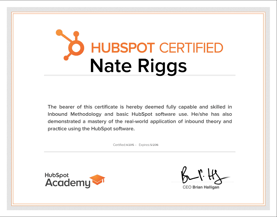 Each course is comprised of a variety of videos, additional resources and guides that agency owners and their team can use to get up to speed on inbound marketing and sales best practices.
The most successful HubSpot Partners invest heavily in the time and effort to role out this training to each team member. When you are interviewing partners in your area, be sure to ask to see their certifications - HubSpot provides these documents upon each individuals successful completion of any certification exam.
---
A Comprehensive List of Certified HubSpot Partners in Ohio - Gold Tier and Above
For the purpose of this post and list, I want to only focus on HubSpot partners who have achieved Gold Tier status or above.

While marketing companies with the dedication and smarts can get up to speed quickly, like all learning curves, it does take some time, experience and a few reps to truly master inbound marketing and sales, as well as using HubSpot's software.
Keep new firms on your radar, especially if they are local to your city of business. Having the ability to have face to face meetings and spend relationship-building time in person is invaluable in terms of getting high returns on your investment.
But, also be cautious. Having your business act as an partner's training wheels can leave you with lack-luster results, financial losses, and the bad blood that comes with receiving half-baked services. More importantly, if you are working to secure budget approval among the ranks of your executive team, it's best to start with a more experienced partner who posses the skills and experience that can help you show returns on your investment in less time.
---

Topping the list among Ohio's HubSpot Partners is Kuno Creative. With offices in both Avon and Austin Texas, Kuno Creative has been a partner since 2009 and has achieved Diamond Tier Status. This full-service HubSpot Partner delivers everything from strategic planning to full execution of inbound marketing campaigns, specializing in the technology, health care and manufacturing industries.
---

As a HubSpot Platinum Partner, SyncShow provides a full suite of inbound services for the manufacturing industry and the organizations from various industries that help support it. From lead generation ideas to content marketing services, they know how to reach the ideal industrial buyer for your exact product or service. They also provide PPC management services, social media monitoring and website development for manufacturing websites.
---

Located in Cleveland, Ohio, PR 20/20 is a performance-driven marketing agency founded by Paul Roetzer, author of both The Marketing Agency Blueprint and The Marketing Performance Blueprint, each delivering valuable education on how to adapt your agency or business to the inbound philosophy. PR2020 is also cited as being HubSpot's first official member of the certified partner program. They offer a full suite of inbound services and are known among Partners as having a very strong culture that attracts and retains top talent.
---

Falls Digital is a digital transformation agency located in Cleveland, Ohio. They partner with clients to provide a comprehensive range of services at all phases of their digital initiative: ideation and visioning; planning, prioritization and resource allocation; and finally, execution and implementation. They believe in the digital transformation of businesses to improve customer experiences.
---

Goldstein Group Communications is a full service agency offering the full spectrum of marketing capabilities from print to web, from initial branding to market research, from advertising to public relations initiatives. With deep experience in electronics and industrial markets, the agency is able to draw on its skills to articulate with impact and clarity the technical advantages its clients bring to their customers.
---
NR Media Group is an agile-marketing and sales technology consulting firm and fully-certified HubSpot Partner. They employ a small, service-focused team of experienced strategists, content marketers, creatives, and technologists that work in synergy to help their clients accelerate growth by modernizing the way they attract, close, service, and retain customers. NR Media Group's team works to help maximize how clients use the web, software-as-a-service, and digital marketing strategies to get better returns on their investment.
---

With offices in New Bremen, OH, Marketing Essentials is an inbound marketing agency that takes an integrated approach to marketing strategy and tactical planning. With a vast array of clients in their portfolio, the firm demonstrates a specialized acumen for clients who operate Senior Care Living facilities. Founded in 2009 by Patty Cisco, Marketing Essentials promotes a young, innovative and vibrant culture, chock full of Ohio State fans.
---

Neon Goldfish is an Inbound Marketing Agency with locations in Orlando, Florida and Holland, Ohio. Neon Goldfish is a team of individuals with unique skill sets, backgrounds, experiences, and insights that mesh together into something special. Their approach couples the fundamentals of marketing and sales with the inbound methodology and applies that to clients' custom goals and needs.
---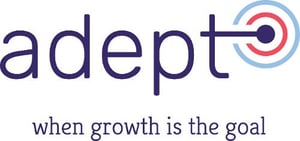 Adept Marketing is a full service digital marketing agency located in Columbus, Ohio. With experts and practitioners in every digital field, Adept works every day to deliver growth for our clients using the digital marketing mix. Their services include pay per click, search engine optimization, website design and development, inbound marketing, conversion optimization, research and strategy, analytics consulting, content strategy and creation, email marketing, and social media.

---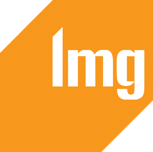 Nearly a decade ago, founders Doug and Elaine Lunne established LMG to create something unique in the industry: a true hybrid, combining the best aspects of independent agencies and internal marketing teams. Large enough to offer proven expertise and deep experience, but small enough to be nimble and efficient, LMG is a full-service marketing firm dedicated to clients' success. They are a certified HubSpot Partner agency that can guide you to help execute the inbound methodology for your brand and get the most of your HubSpot investment.
---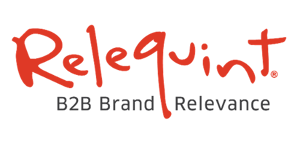 Relequint is a full-service digital agency providing inbound marketing for business-to-business clients seeking growth. They focus on driving highly qualified sales opportunities and have developed a repeatable and scalable process for bringing large opportunities to B2B companies through a highly architected sales funnel and content process. Their programs leverage advertising, marketing, and sales in a multi-faceted approach that addresses all stages of the buyer's journey. Then, they change and adapt the process into a consistent return on investment by implementing them as new inbound workflows and formulas.
---

Skoda Minotti originally was formed as an accounting and tax firm. However, the founders realized that their clients often needed business services beyond accounting and tax to effectively grow their businesses. What they were looking for was a trusted advisor that they could rely on to steer them in the right direction. In 2007, after seeing the launch of the firm's new brand and marketing materials, many clients began to inquire about marketing services as well. And thus, Skoda Minotti Strategic Marketing was born.
---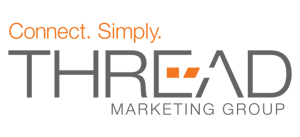 Thread Marketing Group is an agency comprised of strategic specialists; experts in branding, communications technology, digital advertising, public/media relations, inbound marketing, and social media. They partner with clients who are looking for someone to "untangle" complicated marketing challenges and provide solutions that are easy to understand, execute and measure. In a time of unprecedented customer, channel and competitive complexity, Thread serves as a trusted guide and interpreter of the complex, discovering opportunities for brands to connect more simply with their customers.
---
Ohio is a Leading Inbound Marketing State
My hope is that the list above will help you become aware of all the incredible marketing agencies in Ohio who have opted in and engaged in the tasks that it takes to become an inbound marketing and sales company and Certified HubSpot Partner.
If you are new to inbound and exploring how the approach and HubSpot's software can benefit your company, start with one of these firms.
If you do, you'll save you time, headaches, wasted budget dollars and ultimately get your company quickly moving in the direction of positive marketing ROI.
Good luck with your search.