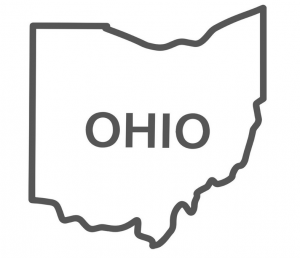 In a previous post, we gave some advice on how to select an inbound marketing agency. The good news is – there are plenty of agencies to choose from.
This post focuses on the market we know best: Ohio. While we do know some of these agencies through relationships and brief encounters, we came up with this list primarily through online research.
I sorted the agencies by city and then alphabetical order, so please note that they are not ranked by any kind of performance. In addition to the website, I tried to include the founder of the agency and his or her Twitter handle to make it convenient for you to connect.
I realize that this list is not complete, and please let us know in the comments what agencies we missed!
Content Marketing Agencies in Ohio
Columbus Area
Adept Marketing
Co-Founders: Justin Spring and Danielle Walton
@justinspri
Cement Marketing
Founder and Principal: Alaina Shearer
@alainashearer
Ibel Agency
Founder: Sebastian Ibel
@SebastianIbel
Innogage
Founder: Tom Williams
@tom8williams
MediaSource
President & Co-Founder: Lisa Arledge Powell
@larledge
NR Media Group
Founder: Nate Riggs
@nateriggs
Rattleback
Principal: Jason Mlicki
@jmlicki
Resource
Founder: Nancy Kramer
Shout It Out Design
Owner: John Young
Cincinnati Area
Cleriti
Founder: Rob Lutz
@RobCleriti
Copperfox Marketing
President & Owner: Annie McManis
@anniemac253
Creative Department
Owner: Lauren Anderson
Curiosity Advertising
Co-Founders: Matt Fischer and Greg Livingston
@wyominglax
Empower MediaMarketing
President & CEO: Jim Price
@CincinnatiJim
gyro
Founder: Gary Brine
Ideopia
CEO: Bill Abramovitz
@Brandgoo
LEAP Digital Agency
CEO and Co-Founder: Daniel W. Knapp
@DanielWKnapp
Magnetic Content Studios
VP: David Germano
@David_Germano
POSSIBLE
CEO: Shane Atchison
@ShanePOSSIBLE
Razorlight Media
Owner: John Crenshaw
@johncrenshaw
Sunrise Advertising
Owner: Brian McHale
@brianmchale
Web Strategy Plus
CEO: Michelle Hummel
@Michelle_Hummel
Cleveland/ Akron Area
Kuno Creative
Founder: Chris Knipper
@ChrisKnipper
Falls Digital
VP of Interactive & Technology: Benjamin Bykowski
@Sirius_B
Fathom
President & CEO: Scot Lowry
@cslowry
marcus thomas
Managing Partner: Jim Nash
@JimNash07
The Adcom Group
Co-Founder: Joe Kubic and Mark Nuss
The Murphy Agency
Founder: John Murphy
Toledo Area
PWG Marketing
Owner: Patrick Giammarco
@pwgiammarco
Do some research on agencies near you to identify which one is the best fit for your needs and corporate culture. This will also help you decide whether to work with a traditional or an inbound marketing agency (see our recommendation here). Now to you – What agencies did we miss?